Hey everyone!
In Kyoto, Japan you will realize there is this river called Kamo River that runs along the eastern side of the city. It is pretty much a controlled river with walls on the side and also the bottom of it looks artificial with concrete. Also some spill ways here and there as it really isn't that deep or fast moving river. When the palace was constructed in the 8th century they re-routed the river to the east to avoid the palace since the floods would cause damage.
I recommened a walk along it if you stop by Kyoto on your travels. there is a nice path that runs along it for a long time. I stayed in Northern Kyoto off Kitayama Road by the Botanical gardens and take the path from there all the way to Kyoto Station if you would like to!
I wish I had spent more time on its banks then I did! If you are biking this is the way to go as well, just ride along the river and skip lights and the crowds on the sidewalks!
I don't have any photographs but my last night in Japan when I went back to Kyoto I spent on the bank at night for a little while. The other side was lit up by bars and restaurants with orange lanterns and of other colors. Day or night you must stop by the Kamo River!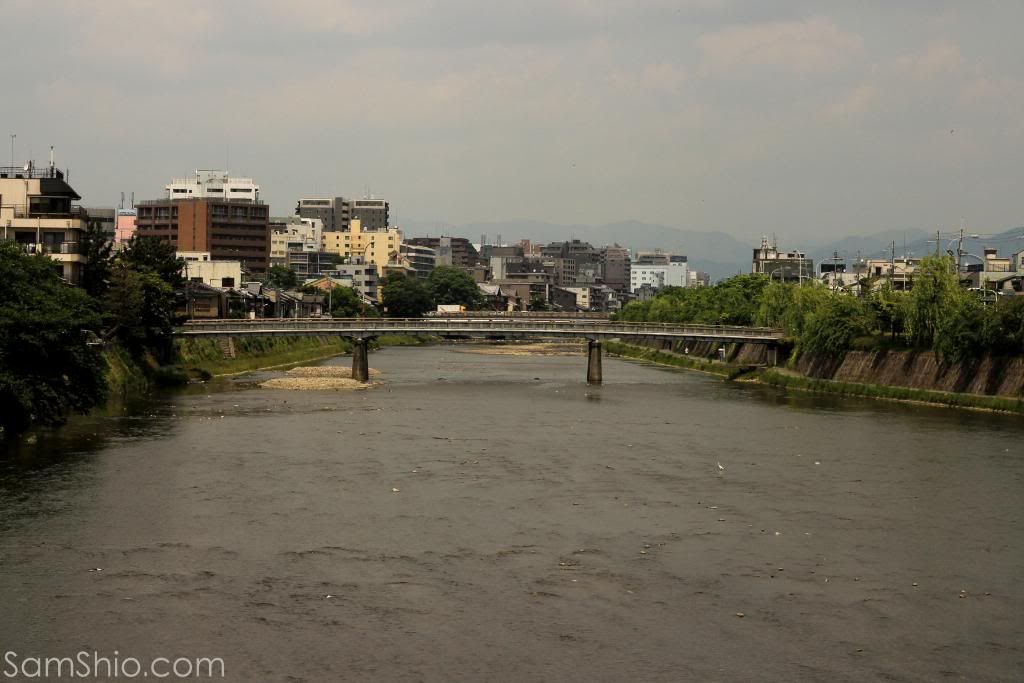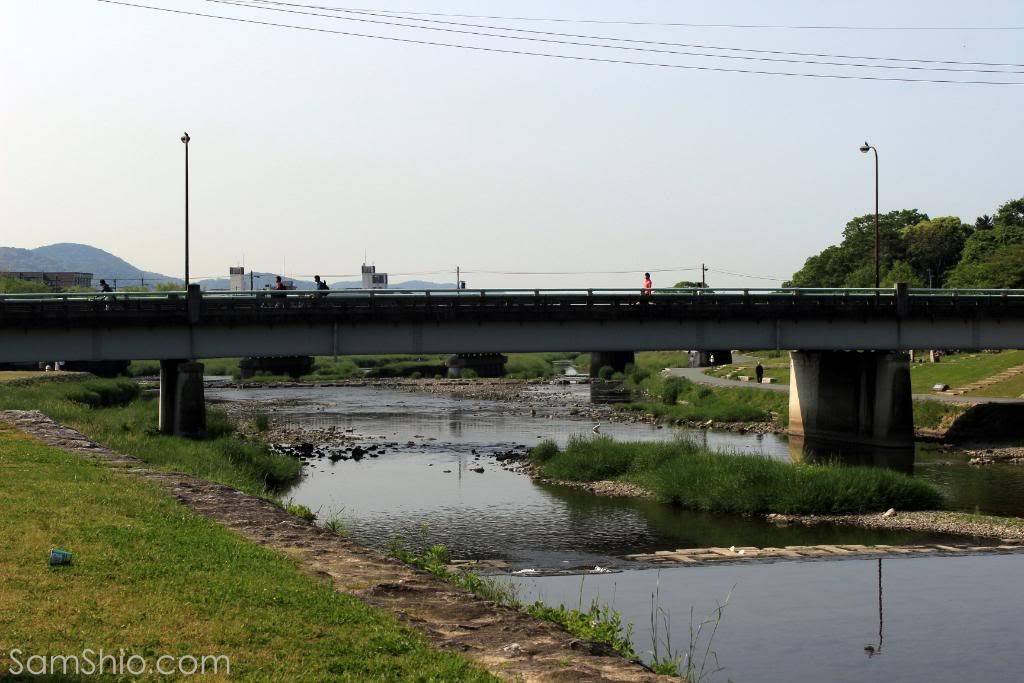 You will find stones placed in the river that you can jump across to the other side as well!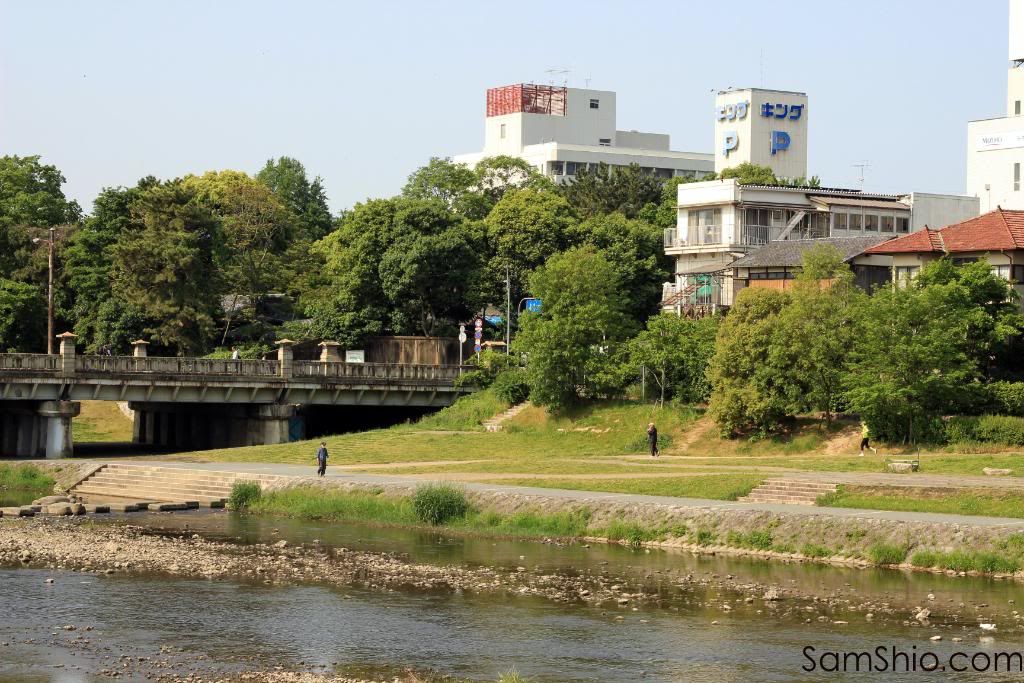 The bike that I used during my stay in Kyoto! You should definitely bike when you come to Kyoto, it is the best!
People also come out to the river to practice something or to enjoy the relaxing sound of the river. I watched this guy play the guitar before I headed to Ginkaku-ji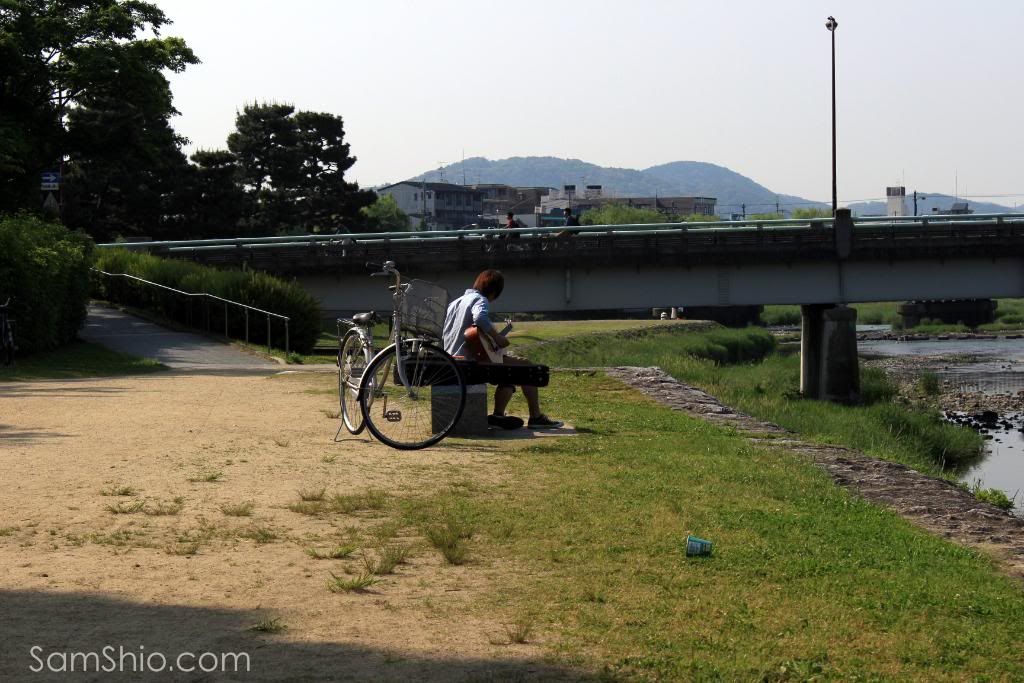 It is also a place where people come out and enjoy there passion or exercise as well. I wasn't sure what he was photographing or filming when I saw him though!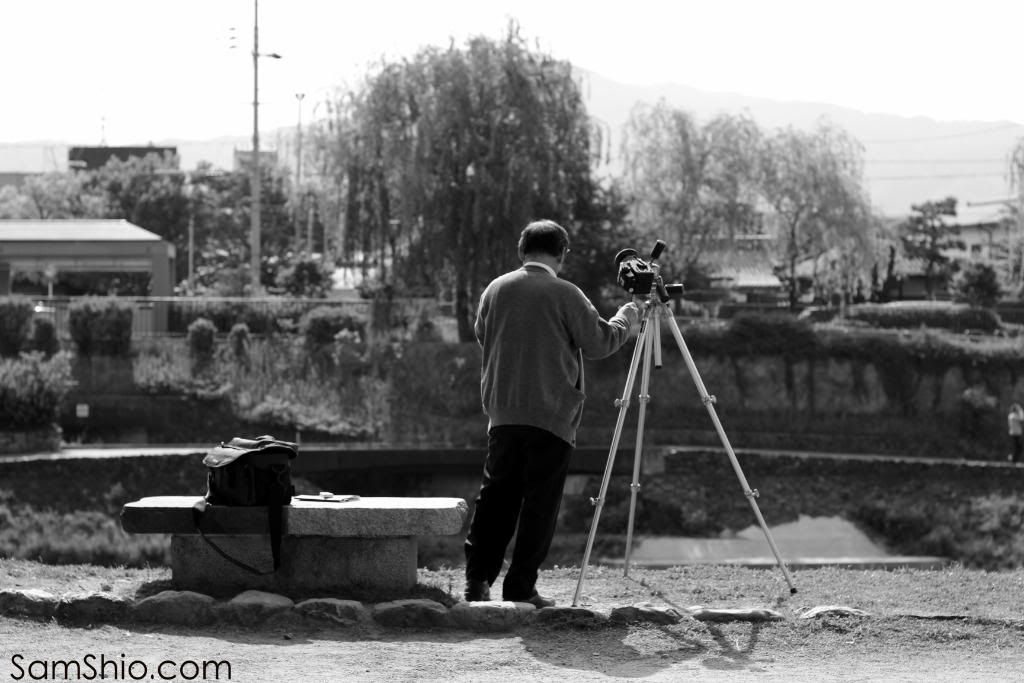 some info from wikipedia