Hey Everyone again! Another post from my lovely trip to Japan!
This time from Kyoto. I stayed off of Kitayama dori (way/street) where I was able to easily walk to Imamiya Shrine (Imamiya-jinja). This was a great shrine to walk to every evening almost as I just enjoy walks through the city.
It was built originally for the praying for safety of Kyoto that was under going an epidemic in 994 and moved to where it is now in 1001. There are some structures that are there now that have been built since 1902.
There is also a festival every second Sunday in April called the Yasurai Matsuri.


This is the East Gate into the Gardens, the one I used the most since I came from this direction.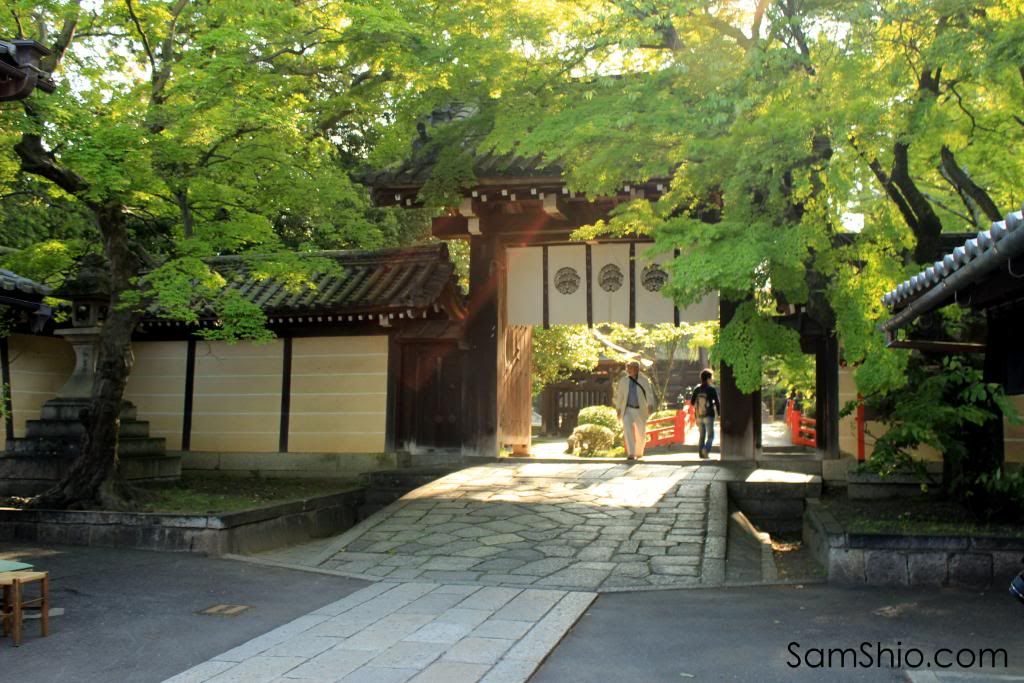 I was with two very nice people that happened to be staying at the Homestay that I was at! We walked around together that evening to check out the local area.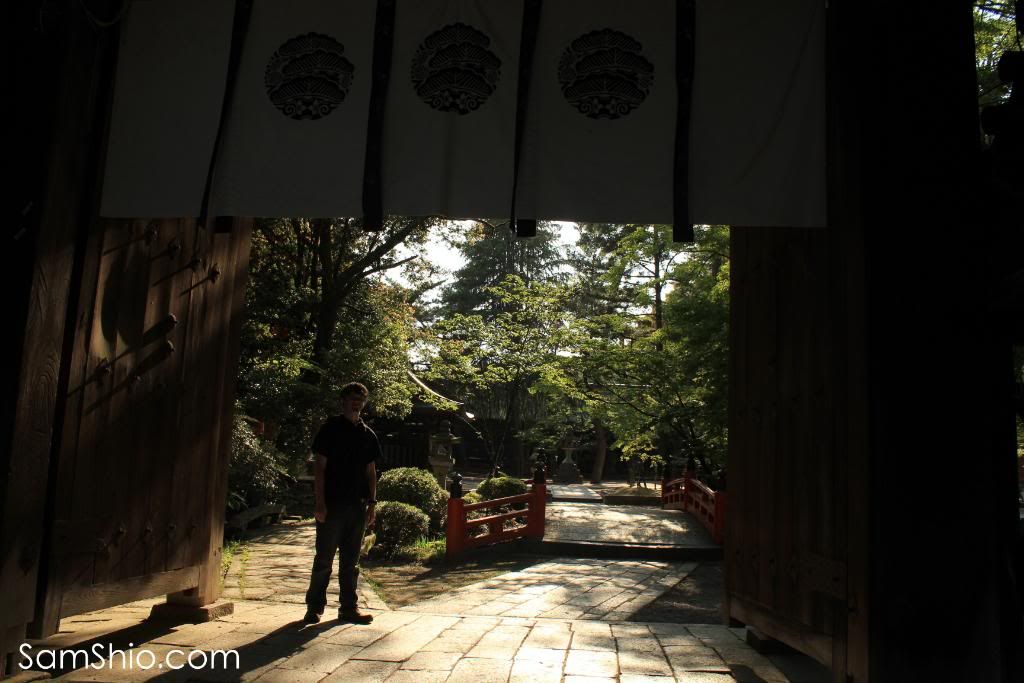 Here is the main gate to the shrine.
Looking back at the East Gate with a nice Orange bridge.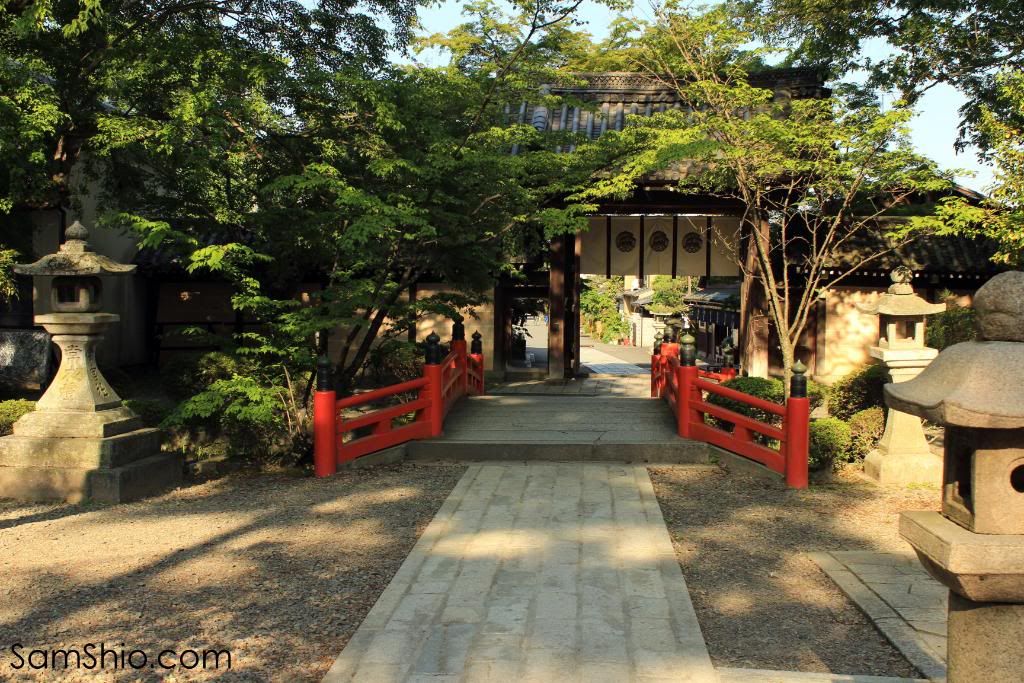 Me again...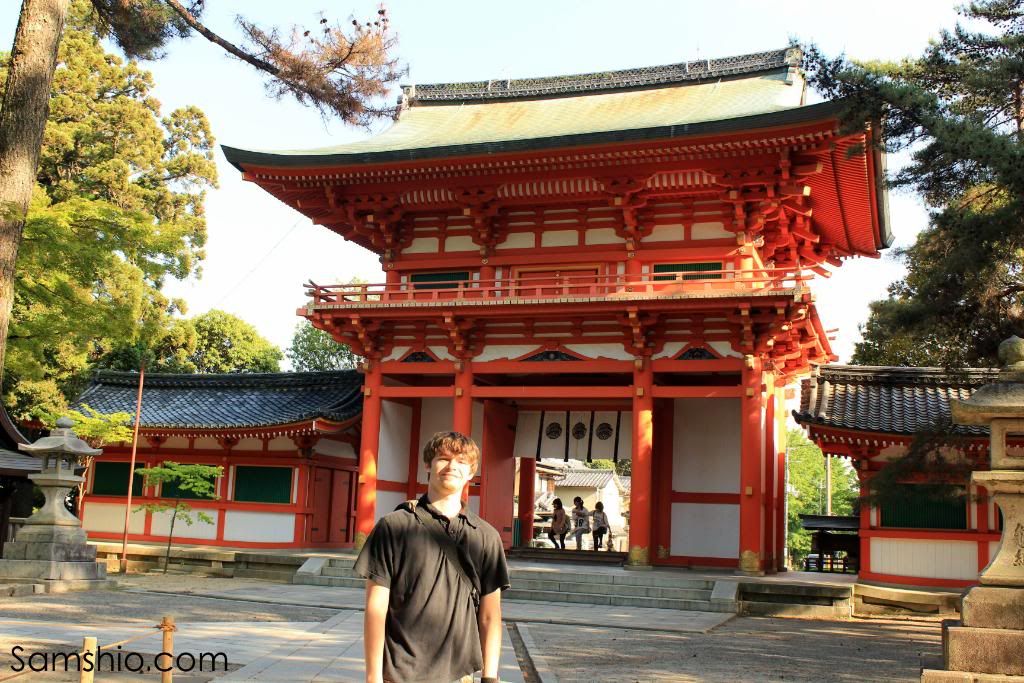 With in the shrine grounds there are a few minor shrines as well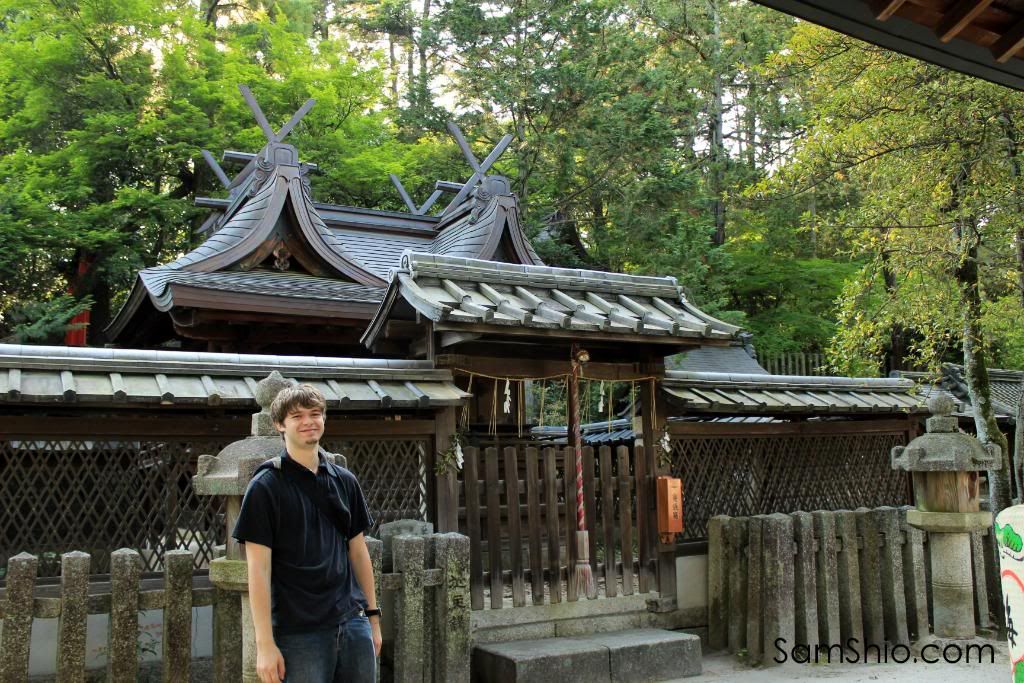 Also, I was not trying to drink them haha.
Sake Barrels that are not particularly full of rice wine. They are called kazaridaru which means decorative barrels. Company's or people that donate sake to a shrine or such will donate a bottle of sake and a decorative barrel because to have more sake then is actually need is wasteful. You will see these donated a lot around the times of festivals like in the Spring and Fall.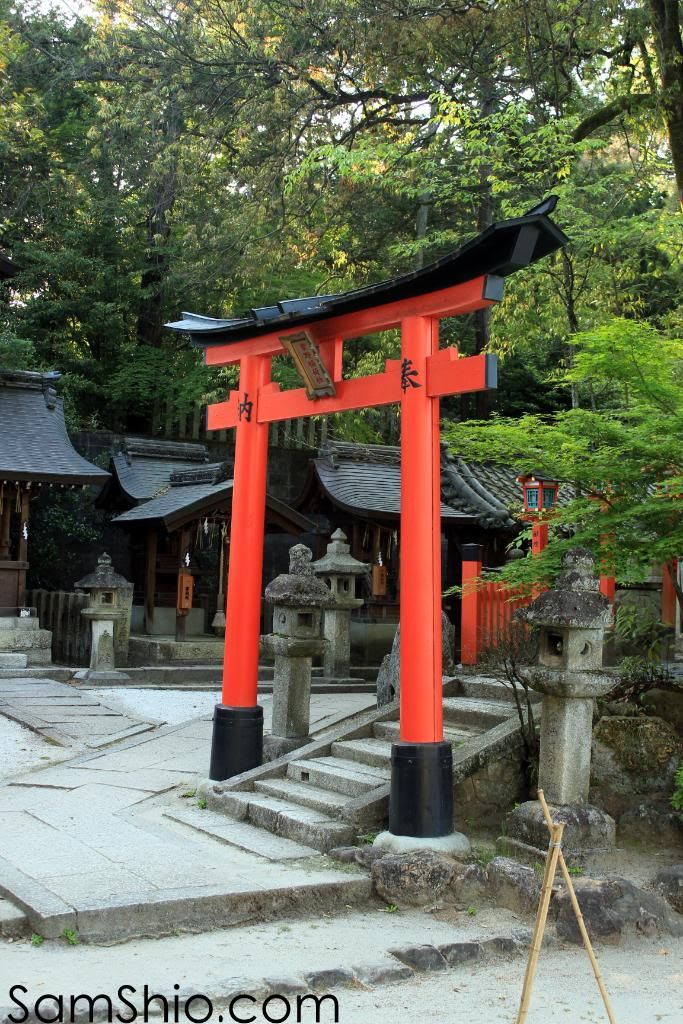 For a shrine that isn't actually small there was hardly more then 8 people there at any one time while I was there.
This is the main shrine right behind me with a clear photo bomb of the guy I was with haha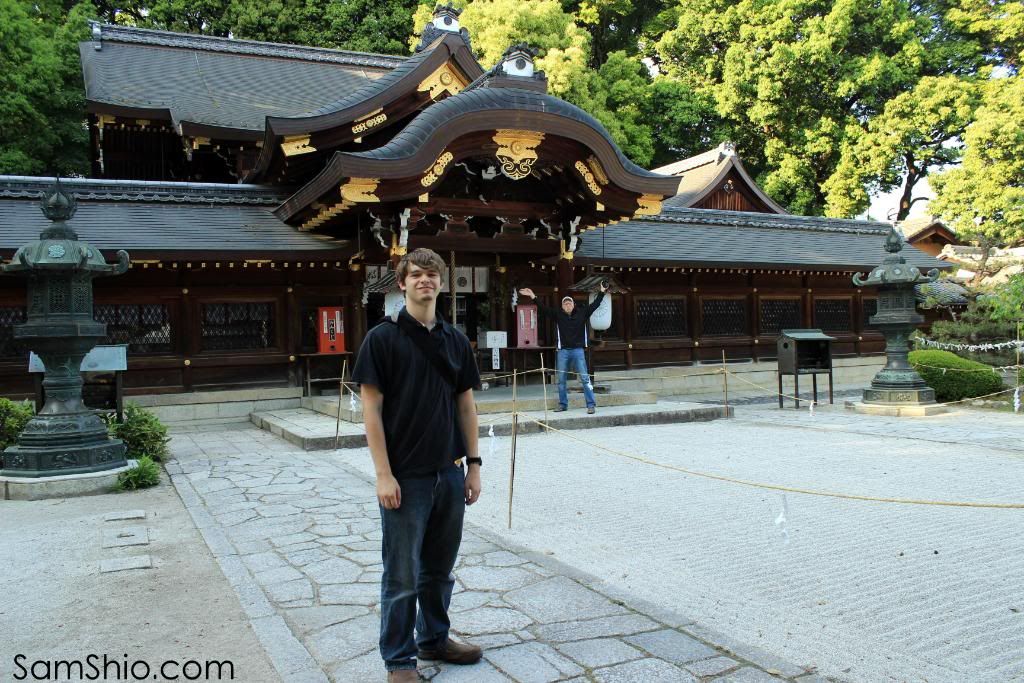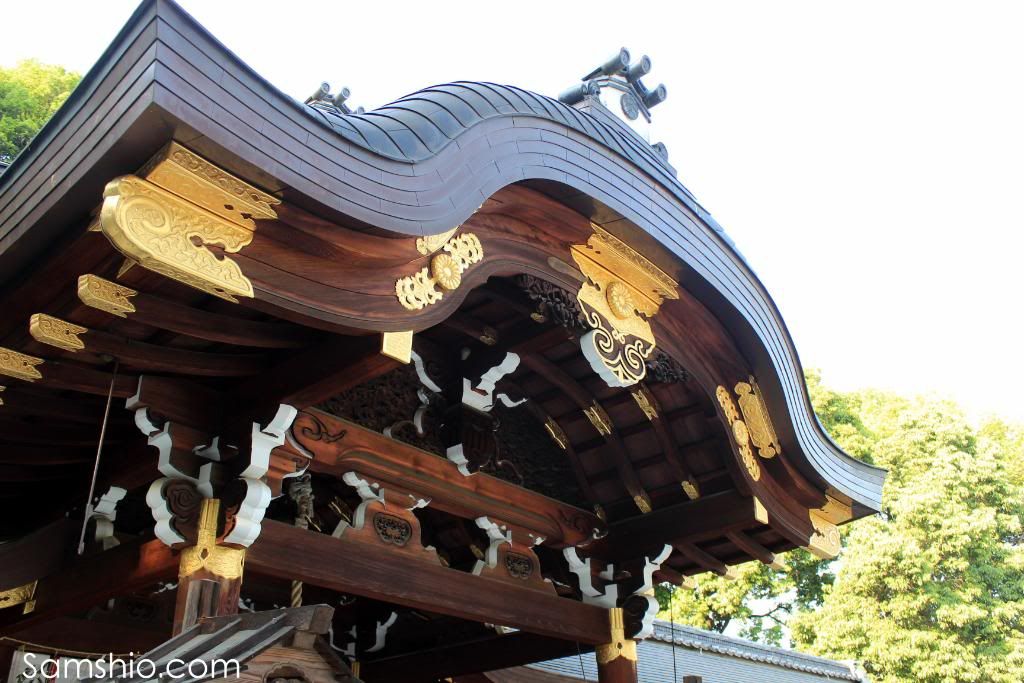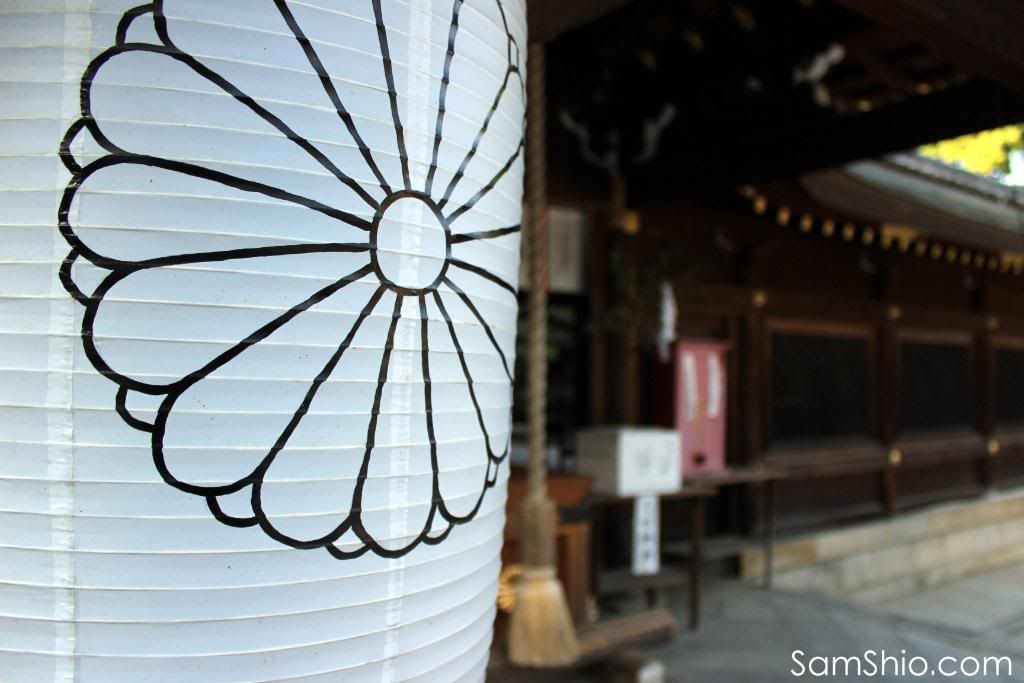 Right in front of the main shrine, this little pavilion that had lanterns around it still had three mikoshi (portable shrines) sitting up on it covered. These are used during festivals to carry the deity from one shrine to another smaller shrine during a festival. Usually appear to look like miniature buildings
Here I preformed Temizu, which is hand and mouth washing to cleanse yourself before you approach the main shrine. You go to the basin and you life the ladle and fill it with the water pouring out of the fountain/bamboo. You pick it up with your right hand and rinse you left hand, then take it in the left hand and rise your right hand. Then without putting your mouth on the ladle (just pour the water into your right hand) put water in your mouth and cleanse that as well. Don't drink it and don't spit it back into the water supply but usually around it is a place where the water drains to. Then rinse you left hand again and tilt the ladle up with the cup at the top and bottom of the handle down to rinse the ladle and then place it back the way you found it.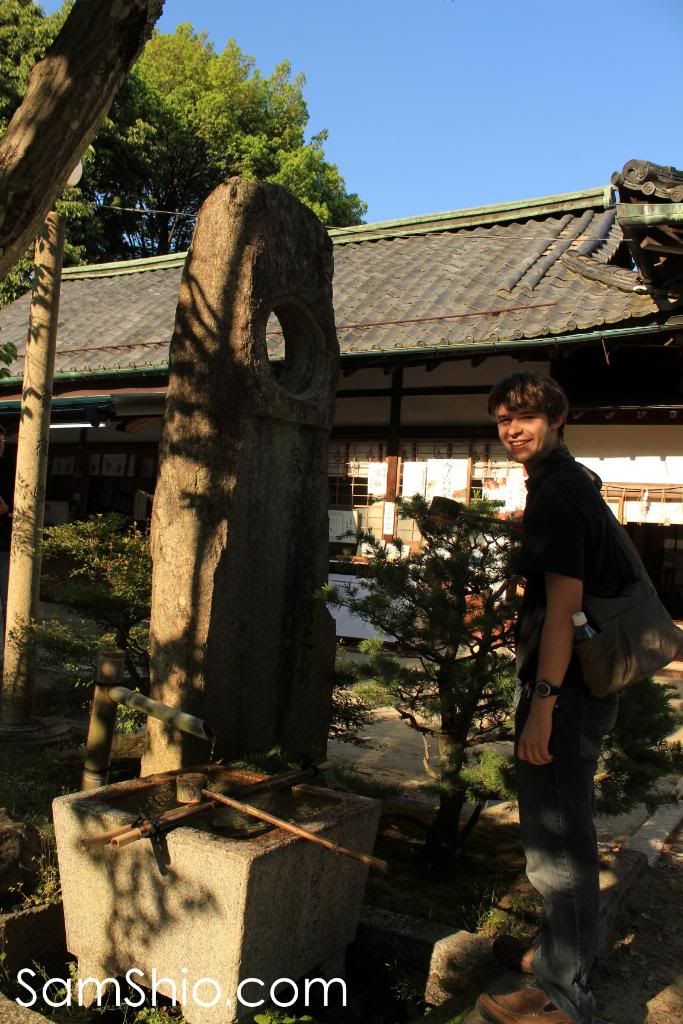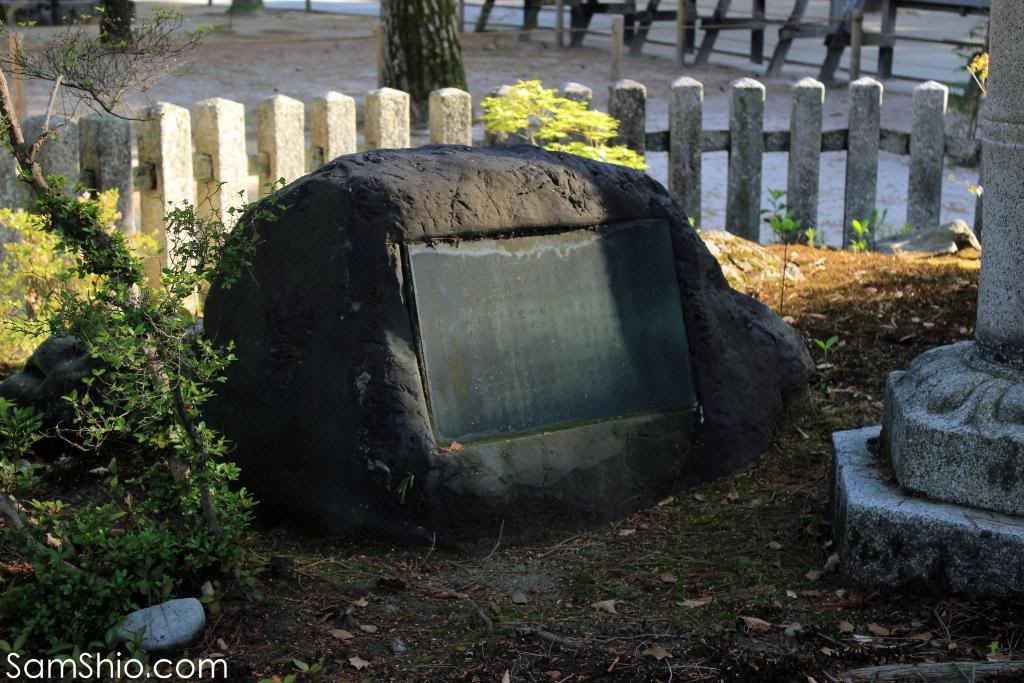 I like the color of orange!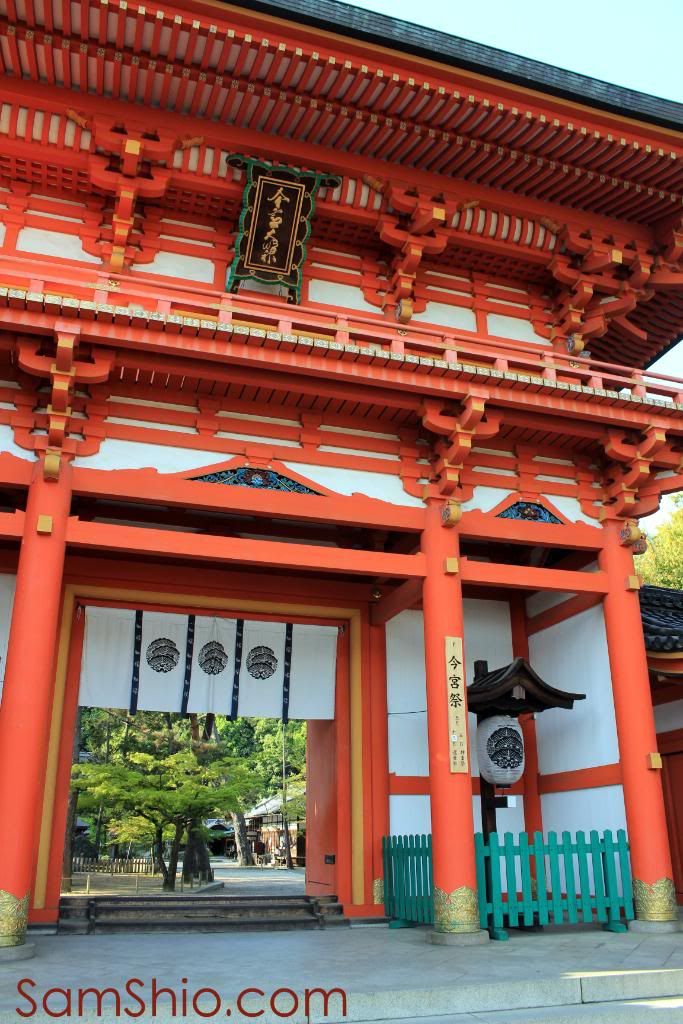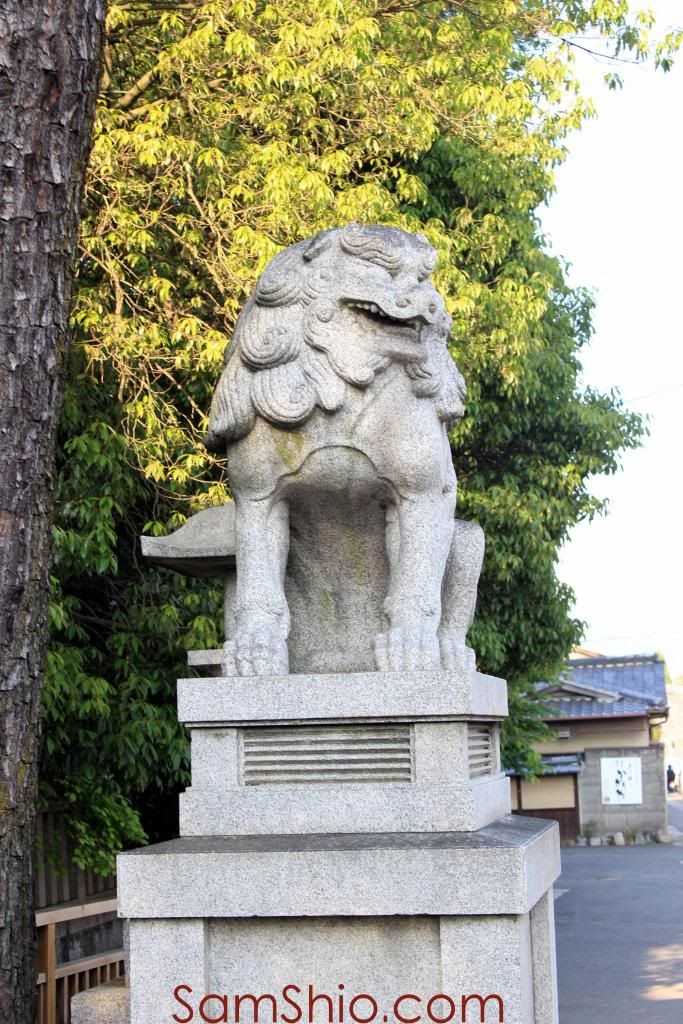 Info from Wikipedia