So I was only a week back at home and I had already had the restless feeling of leaving once again. I actually just gave my grandmother a call to see if they needed any major work done like they have had in the past. I wanted to be out there and needed some work and they needed someone to fix their garage and not pay the money for a contractor. So it is a win-win on both sides and plus we get to visit between working as they were very interested in my trip to Japan and wondering what I plan for the future!
I took the long way to their house in Northern Maryland up route 301. More country and easy driving but longer then interstate 95...
When you get up closer to Annapolis Maryland on route 301 it will merge with 50 and go over the Chesapeake Bay Bridge and that is a pretty narrow and tall bridge!!
Eventually I go through Chesapeake City and even though it is called a city its like a little town on the
canal
Tons of country out there
So I was there for a few days to do this job and visit. This is the bottom of the garage siding, basically the bottom has rotted from water
Actually it indeed up to be more damage like termites and ants eating a lot of the wood so it was more work then expected!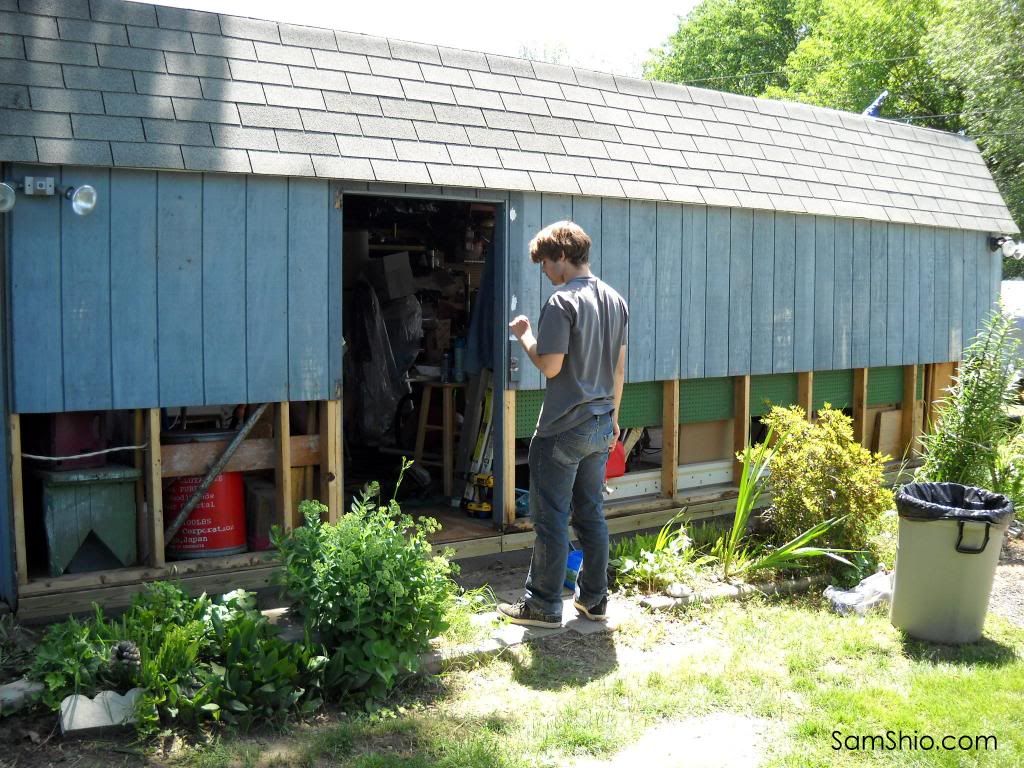 After I put all the new siding up and the new base and some flooring, I painted it all back the same color and it looked great. Need to get a photo of the finished version...