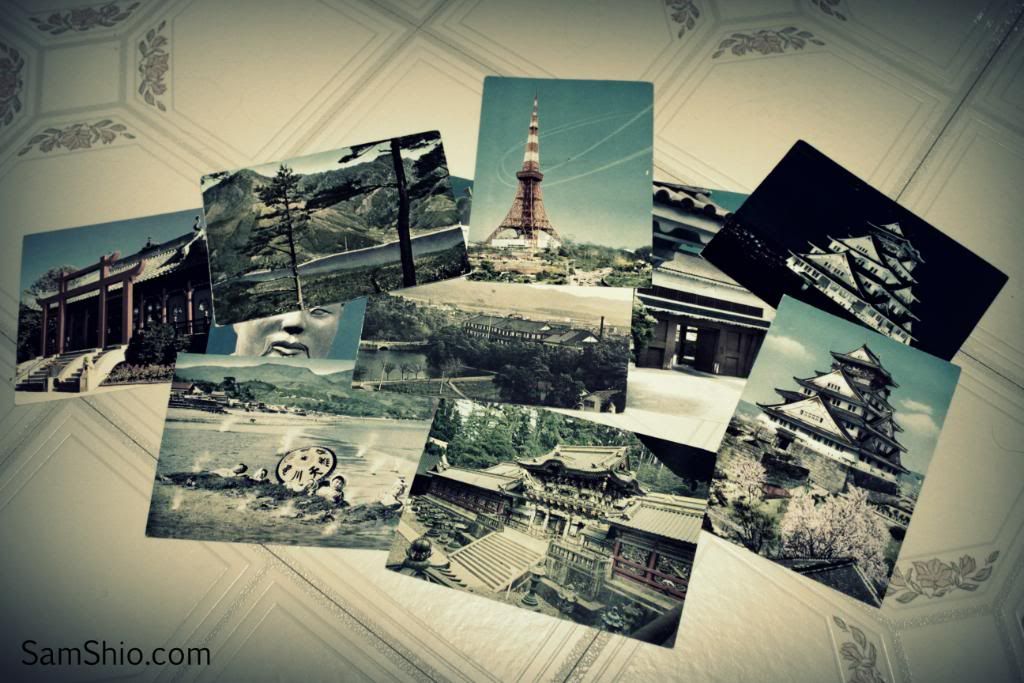 Hey Everyone! today is the day and I am hoping on an airplane and going to Japan. I am pretty excited and nervous. It was a big trip to plan but will be extremely rewarding. I can not promise many posts while I am traveling, maybe an update or two with some photos or what not. Most of my posts that will be about my trip will probably be when I get back safely home in June. I made some posts the other day that will be posted while I am traveling but nothing like live...really...well maybe!
So the photo about was a bunch of post cards my aunt sent to me as she knew that I was going to Japan after graduation. They arrived like two months ago but I figured I get around till now to post about it. Some are Chinese related but it was nice of her to send them to me. She sends my family and I a lot of postcards from her travels in New England and these were different and were specifically for me! When I got them I was like, "Hey I'll see that!"
I can't wait! Long time spent on the airplane and airports but it will be rewarding. One of the flights from New Jersey to Tokyo is like a 14.5 hour flight by itself. That's like a full day awake almost! I will definitely be catching some ZZZ's.
Wish me happy Travels!