Hey Everyone!
So two Mondays ago on March 5th we had snow that morning! I still had to be downtown fro class at 9am so once again like that lst snow on a Monday morning I grabbed the camera for a few pictures before heading down. I woke up that morning thinking about the flurries that the weather said and I looked out my window and there was nothing. Nothing at all, just a cold looking morning with cloudy grey skies. I opened my laptop to check my emails, Facebook and the blogs really quick and look back out my window. Huge snow flakes were falling and it appeared to be sticking to the yard and such. Gosh I love snow, it is just beautiful!
Once again our house with a back ground and foreground of snow and it is getting closer to Spring!
I wanted to get a shot with a faster shutter speed to see the snow frozen in time. Funny I should say it since technically it is frozen, not in time though :(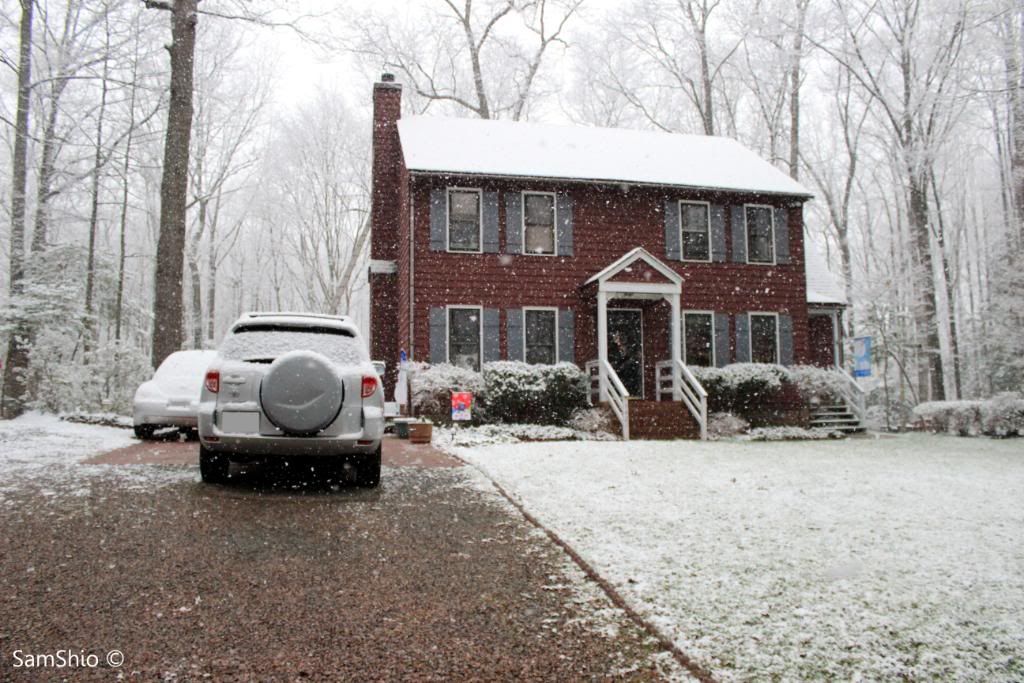 My lovely cold drive way. I am glad that we have Holly trees or this could look like dead trees everywhere with snow mixed in XD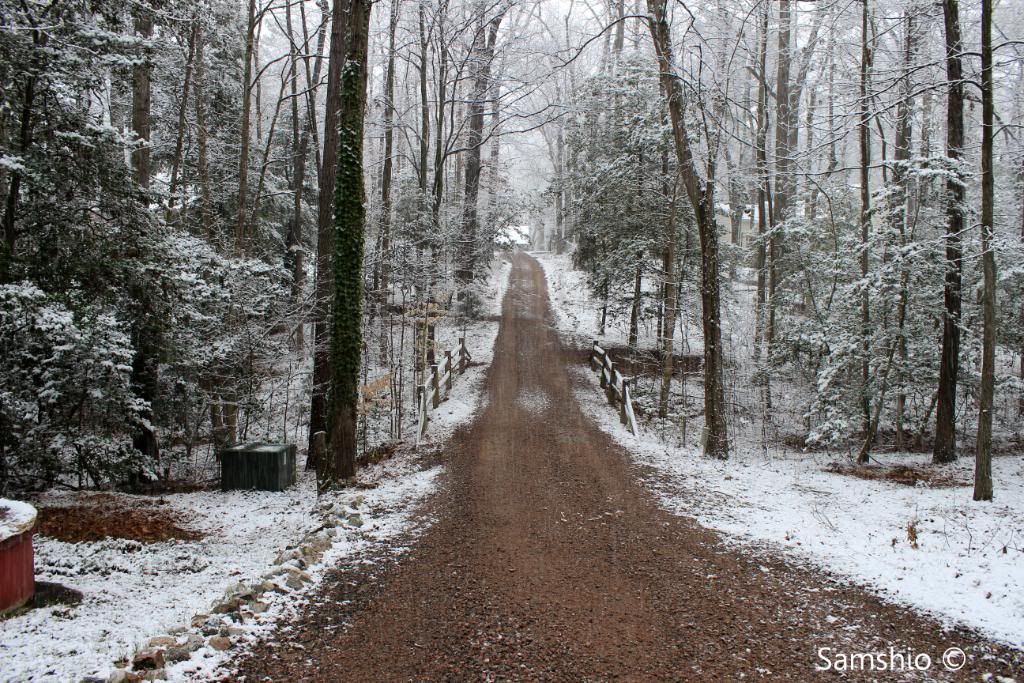 I guess my Dad let out Midna, my kitty. She ran under the VW Beetle, poor cold kitty!
A lot of Daffodils were already in bloom throughout the city, we only had two yellow ones in the front yard!
We still had a snowman flag out on the side porch, maybe that is what caused the snow to fall. We now have a Spring flag out haha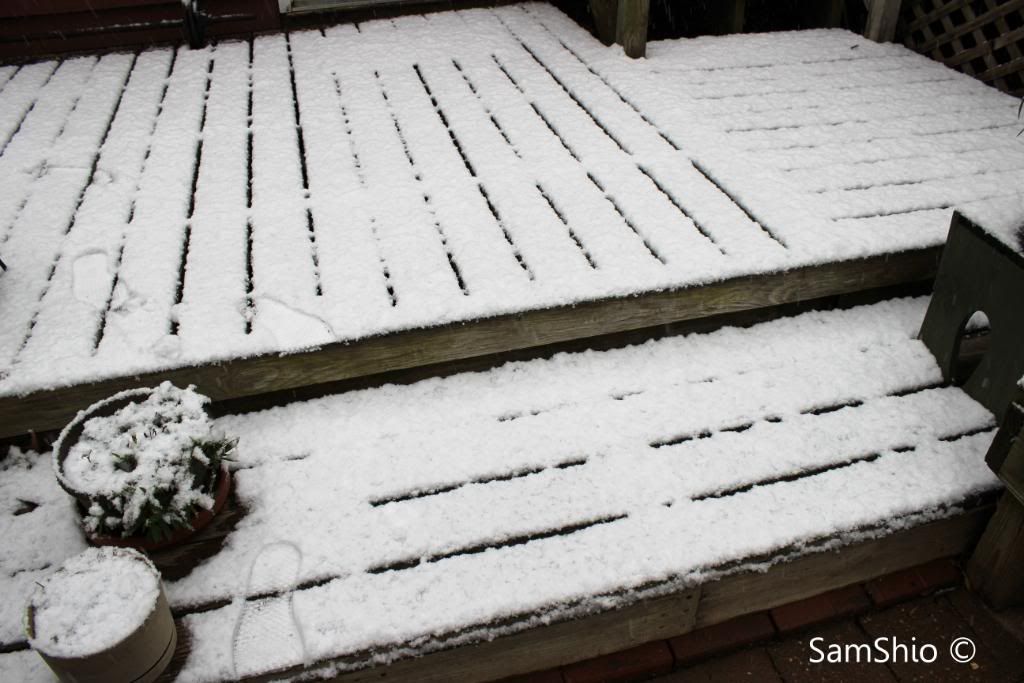 Does anyone like driving in snowy/blizzard-like/slushy-like weather? It kind of sticks, especially when they put all the salt on the road to melt it. Gets your car so filthy afterwards. Better safe then off the road, right?
I thought this was funny. The snow was really heavy and that snow that sticks pretty well. Probably great for snow men if more fell. The snow on the VW Beetles windshield slid down slowly and over time formed a snow roll on the wiper blades!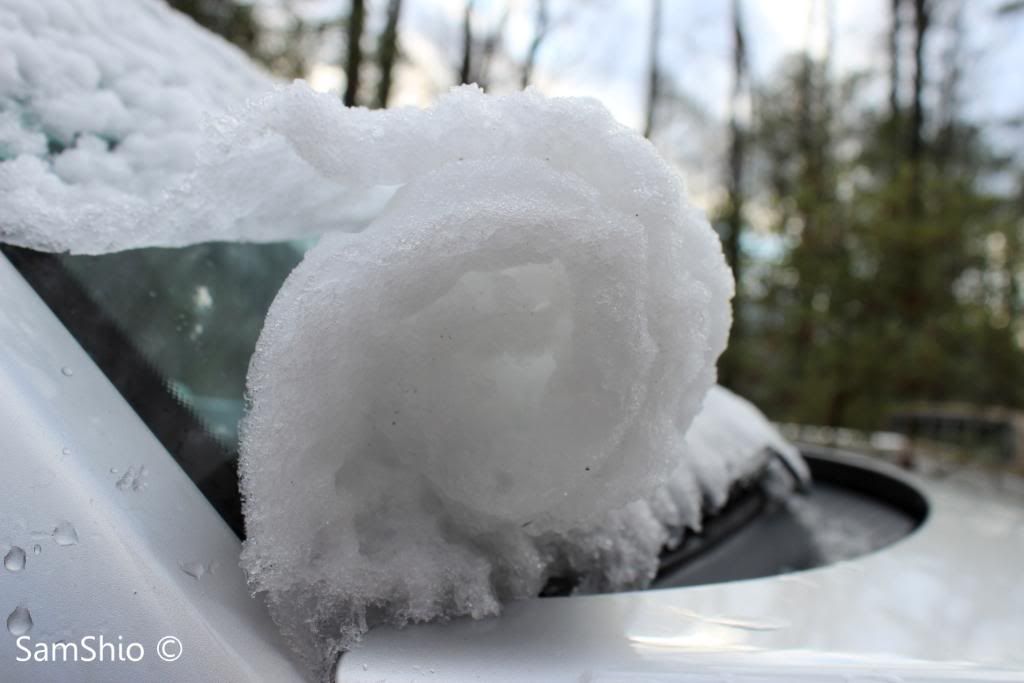 So I wanted to give you a guys a before and after image in the same day!
So the first image right below is the house at around 12pm noon...