Hey Everyone!
So anyways last week I was in the back yard and decided to take some photographs of Midna, my lovely kitty. She just being a kitty.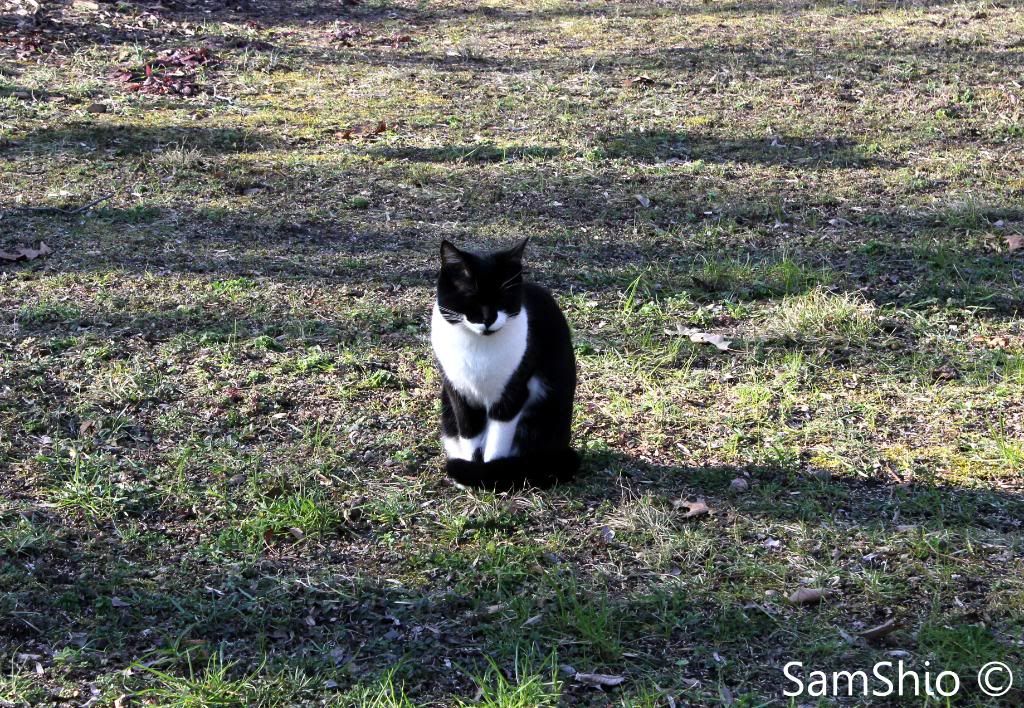 both of our cats sit right underneath the bird feeder thinking that they can get a free meal. What they don't realize is that they are plainly visible >_<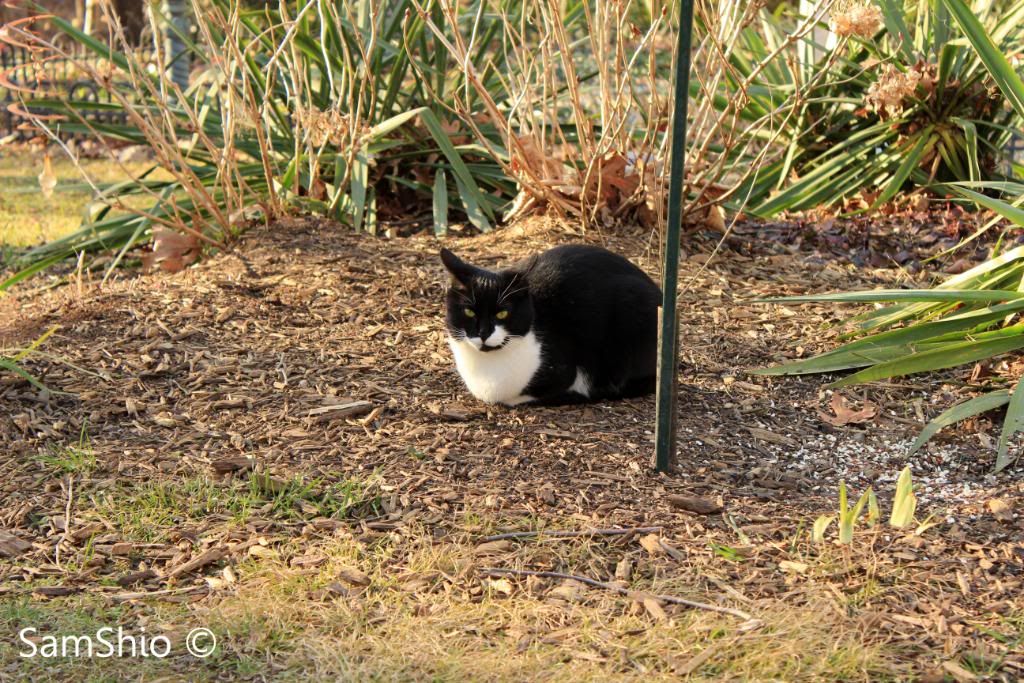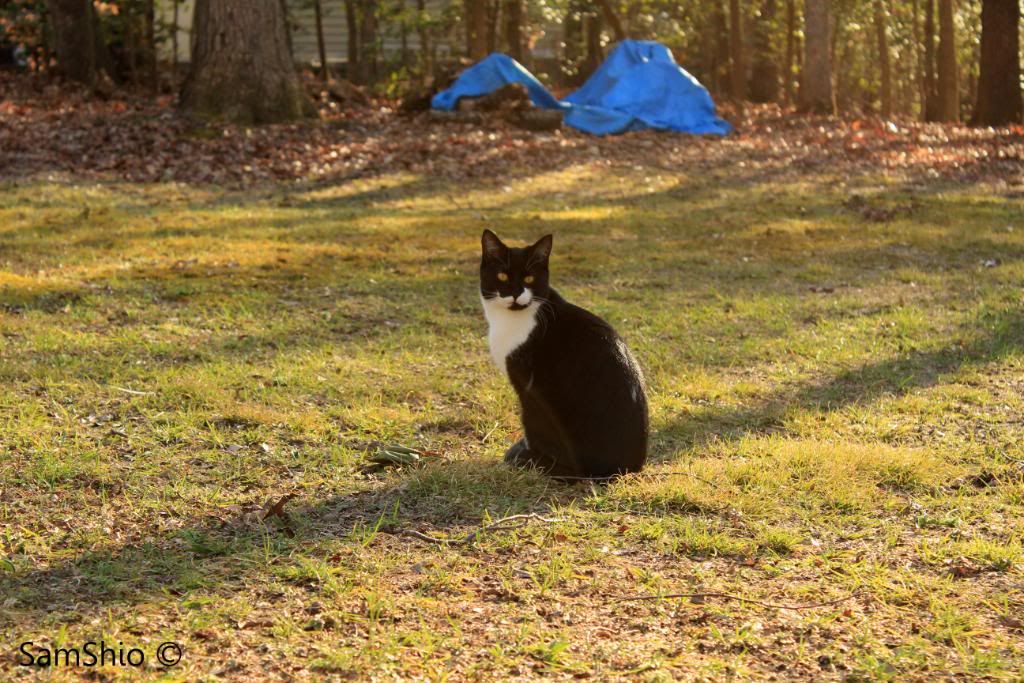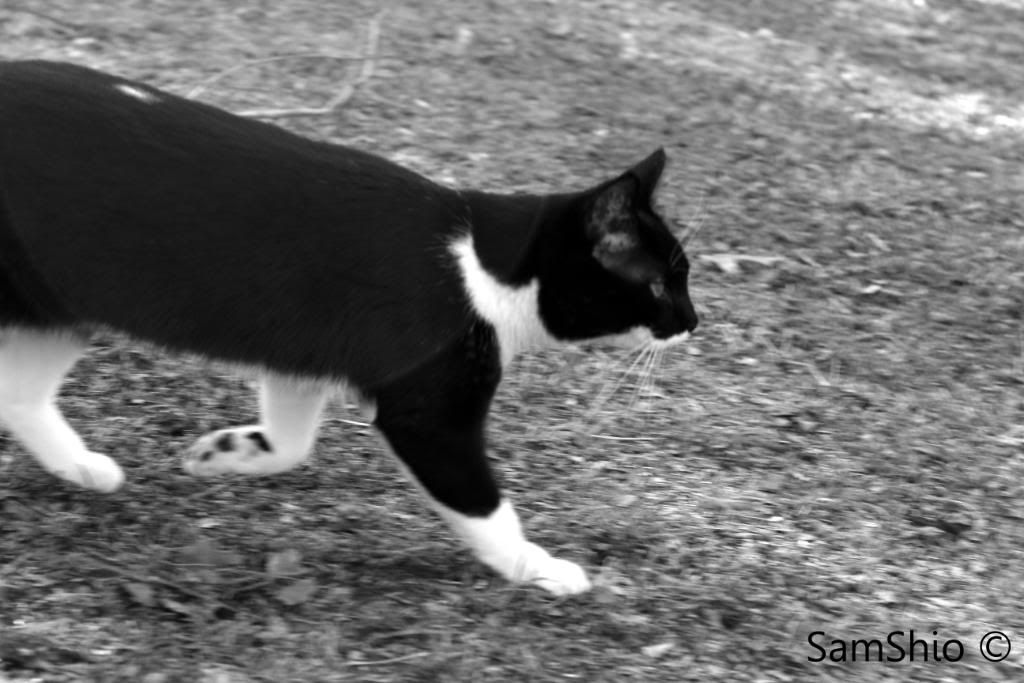 If she sees you in the yard she will roll around like a dog in the grass/dirt/gravel. Aw she is so cute!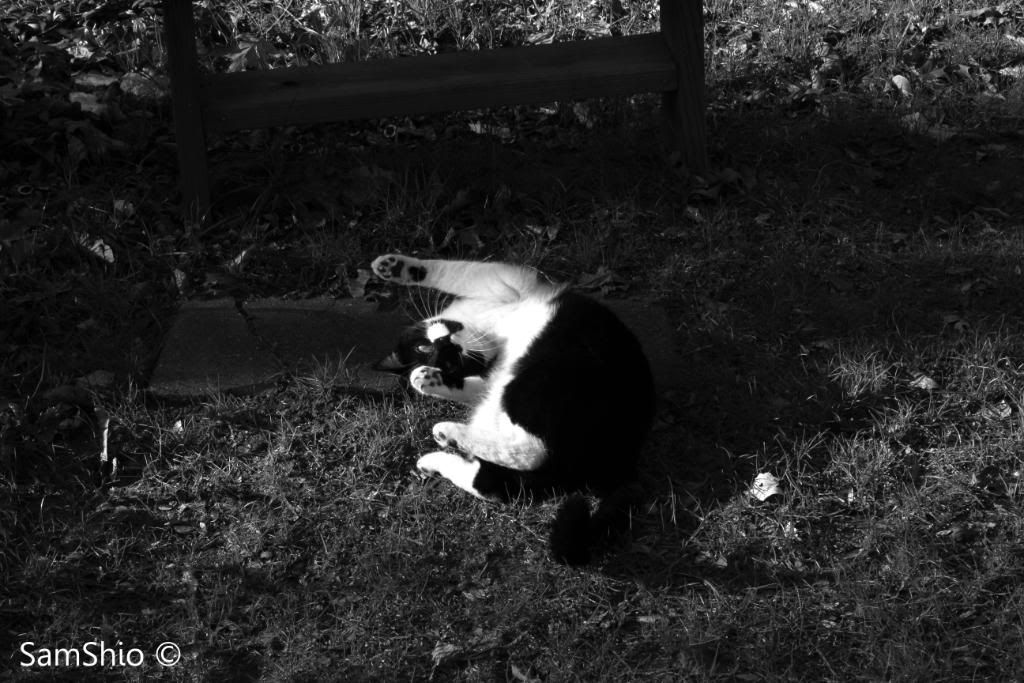 She has the same look as two photos above! I just noticed that haha
Of course Sophie is inside underneath our antique cabinet just chilling. Oh snap, there are a few cob webs underneath there!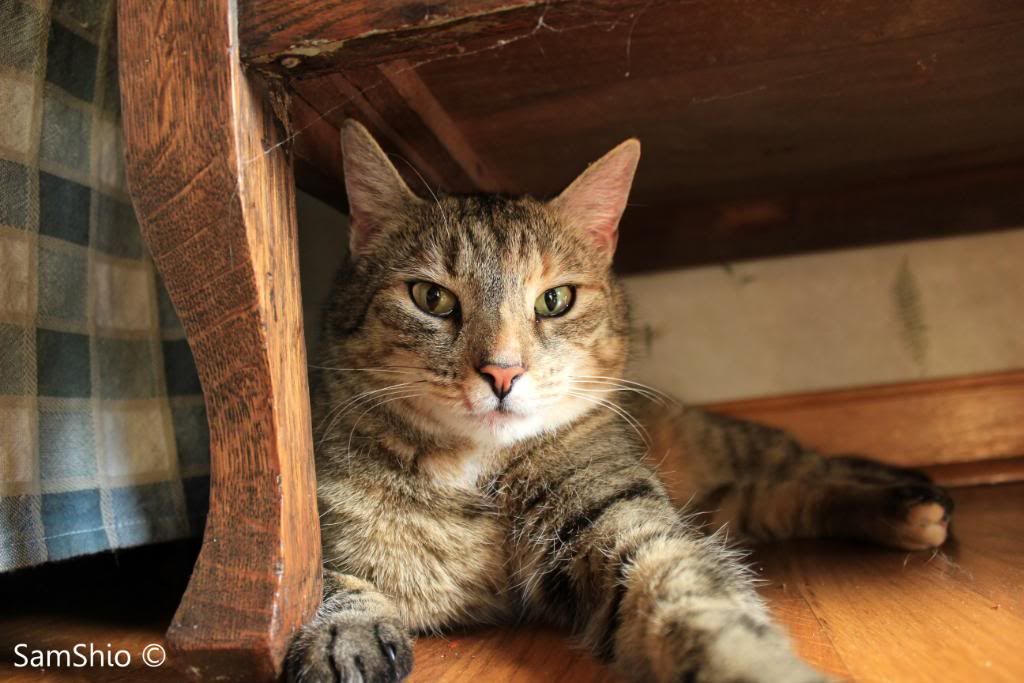 Taken with the Rebel T3i & the 18-55mm IS II lens