Hey Everyone!
So Bamboo, yeah the stuff is awesome and green year around.
These photos below are from the Bamboo at Maymont. There is some Bamboo really far and deep in the woods by my house and they are extremely tall and there is only like 20 shoots of them. Weird is that you think bamboo will grow everywhere once planted but it has only stayed those same shoots for the past ten years. So I don't cut any down there for that reason.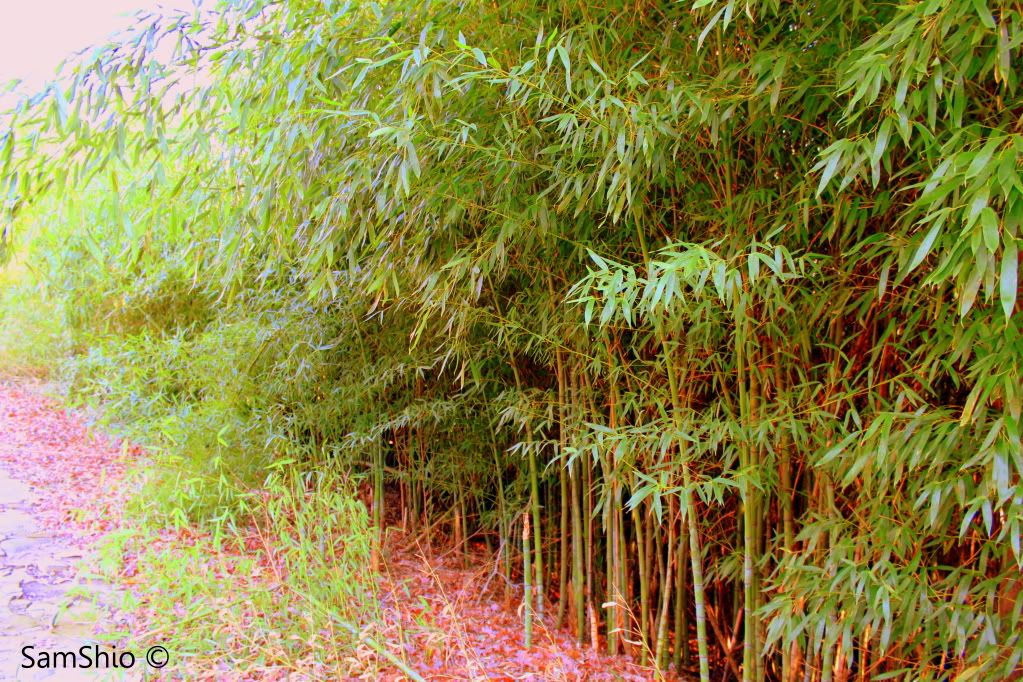 I went when it was about time for the park to close up which is 5pm...
It really has a lot of shade underneath it's canopy...
This poor shoot had a scar...
The roots are really interesting to see, this is also the way they grow from shoots poking up through the soil from the roots underneath. They are all interconnected...
Their thin blades are beautiful themselves...
All taken with a t3i with 18-55mm IS II Lens, SamShio ©