Hey Everyone!
How are we today!
Just wanted to talk about Pocky by Glico! It is great!
Ok so many people in the "otaku" world over here in the States know Pocky as I am assuming others in other countries. It is a big thing to get at conventions if vendors are allowed to sell them. I remember my first convention when I found out about them and at the time it was only found at the Asian market in the city. Now you can walk down a isle in Wal-mart to the "Asian foods" section and find Chocolate and Strawberry Pocky. Back at my first convention I had only seen Chocolate and Strawberry and the boxes had Japanese on it. They now print the boxes and sell to English speaking markets because it is hard for me to find a box now WITH all Japanese on it.
You can also get them at your local 5 Below store. Pretty cool. Wal-mart sells the small boxes for about $1.20 I think.
So have you had Pocky before? It is pretty good quick snack. I definitely prefer the Strawberry over the Chocolate but many prefer the Chocolate. I think the Chocolate taste like cheap chocolate on a biscut stick and that is why I love the Strawberry.
I love Strawberries
I love strawberry flavored foods, like cake!!! Heck yeah!
Strawberry creme on that stick taste great
Once you open the pouch with the strawberry ones in it, it smells great!
So those are my reasons for that. Also try new flavors. I was surprised at how many different ones there were when I went to other conventions.
These are the many different boxes and flavors that I have tried
Love Strawberry!
You can find this in some of the stores around here now so sometimes the mother will bring home a box...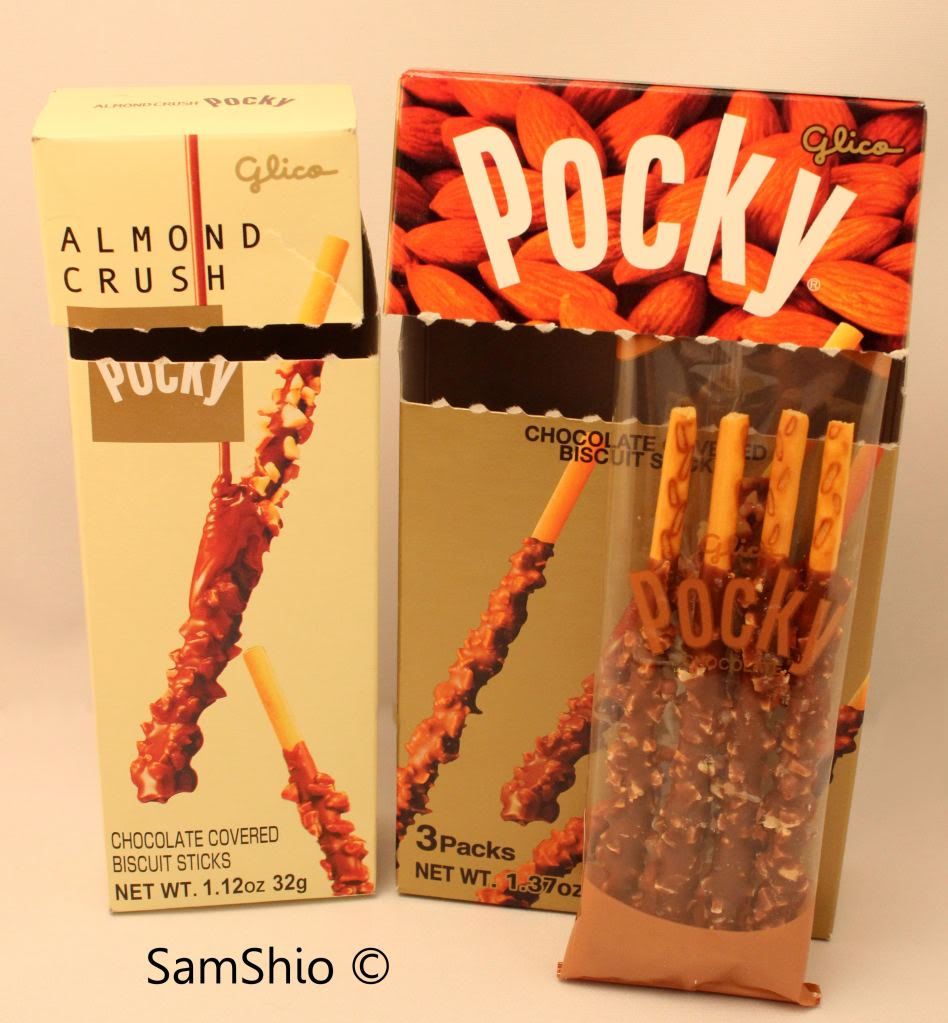 Feeling a little tropical, the mix berry is so bumb!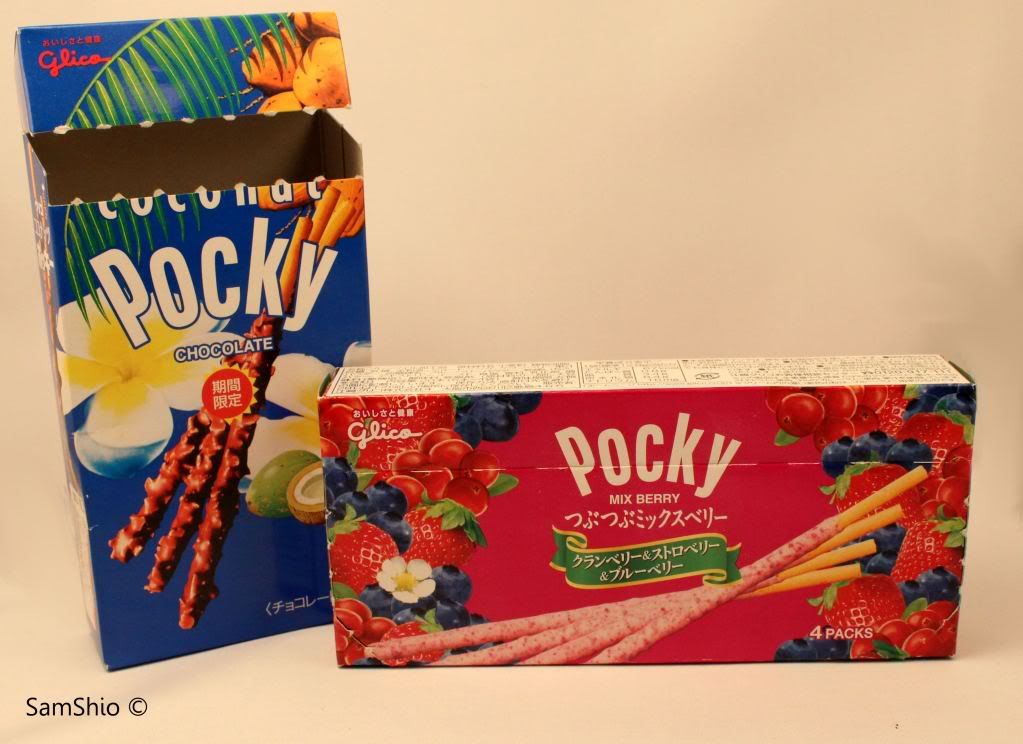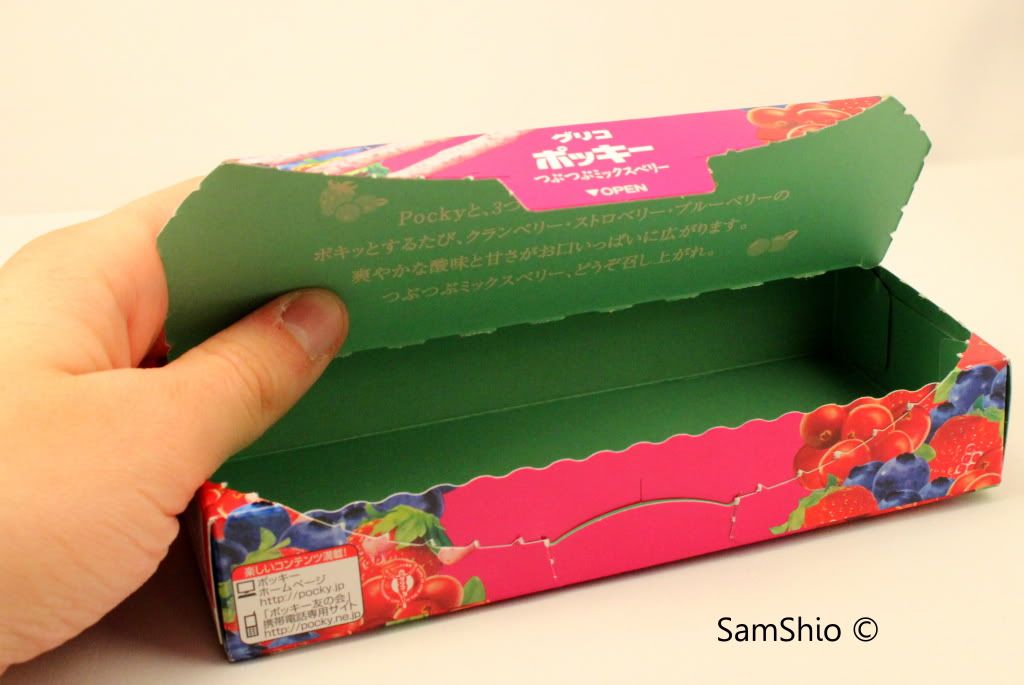 Have yet to open this but it isn't "Pocky", apparently once you open the top on one side there is the sticks and the other has the chocolate that you can dip the sticks in to enjoy. Do they have Strawberry ones?!