Hey Everyone!!!
I'm working on uploading my Christmas Light files now but they will take a little while with my internet so I decided to make this post since it was meant to be posted! Also I changed the banner today since the old one wasn't the right size haha!
I took these photos on December 15th last year at Maymont. It was a beautiful day and it was the second to last day of the fall semester for me! I took these before my Physics Exam and if I haven't said so before I did pass my classes and on my way to graduation in May! I'm not sure if I have mentioned this either but I put up an About me page. It has been there before Christmas and I can't remember if I mentioned it before and I feel bad! Well on with the photos! Oh one last thing, I accidentally put all the photos on this post backwards with starting with the last photo taken rather than the first that I took there, ops!
Wish I didn't get that black railing in the front ops!
The one on the right looks kind of spooky! Look at it up close!
On the right this old tree seams to be split and they filled in the crack a long time ago with concrete blocks and cement filling but since then has grown farther apart. Tree is still alive and it is out front from the mansion.
I love this photo, they really designed this garden fantastically with perfect slops of mounds and the meandering stream of water through the gardens...
This was another interesting one that I am satisfied with, I think it got saturated a bit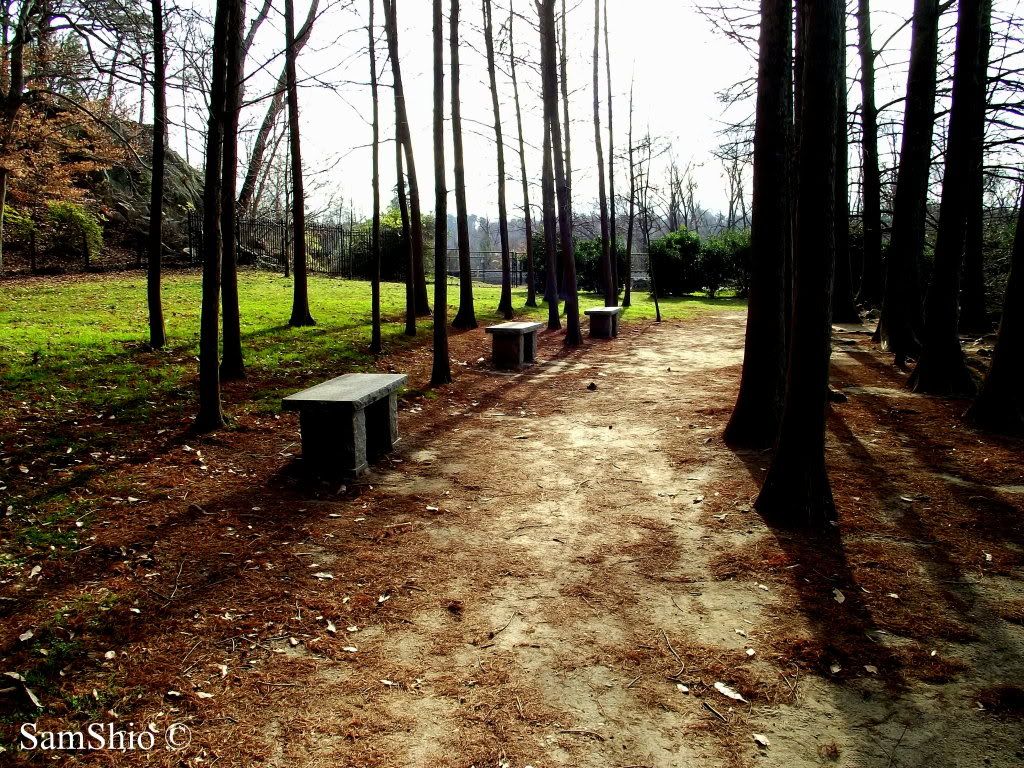 If I have a garden, I am putting this pattern in
Some flowers out in the no leaves on trees time of year :)
Thanks for taking a look!