Hey Everyone!
So yesterday I did some raking of the leaves in our back yard! We live in the woods so we get leaves often throughout the fall and even into the Winter as the Red Oak trees wont let go of their leaves for a long time (they are secretly stubborn hehe).
Any-who, a lot of people that I know don't have woods to just dump their leaves so they generally have lawn service that comes to rake the leaves and remove it for them, or they will do it themselves into trash bags to take to the dump later on or there is a leaf pickup service for the area. This occurs more often in the city where they will put up a sign for that block where I guess the trash pickup service comes around and gets the leaves that you leave on the side of the street. Pretty convenient but not out in my neighborhood, plus I'd say I'm more then 100 yards from the road haha.
SO, on with how we go about raking our leaves up.
Step 1: Rake the leaves into a pile of course!
Step 2: We use a tarp, it's a pretty good size one. We rake as much leaves onto it as we can like so....
Step 3: Finally have all the leaves onto the tarp like so and we drag it off into the woods. We have piles in the woods in a few spots. We probably rake the yard into about 12 large piles between the front, side and back yards. Maybe more or so. We do this more the once over the season so it is a lot of leaves.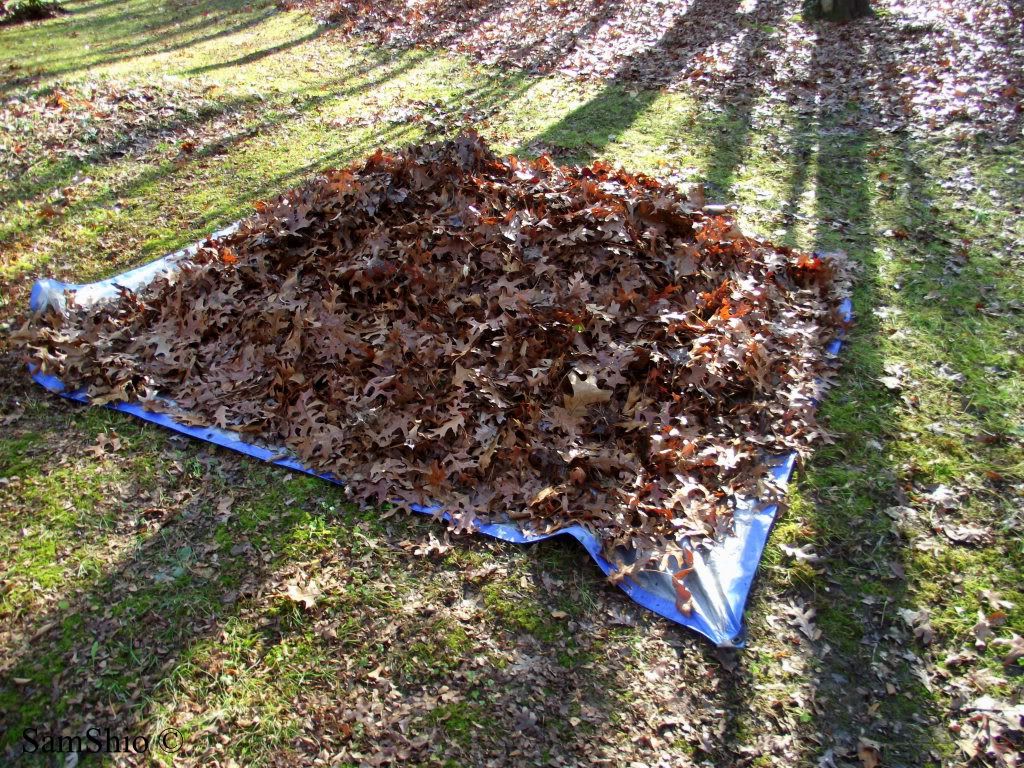 Step whatever: When I rake, sometimes the piles are to big and take for ever to rake normally so what I do is turn the rake upside down with the teeth side up and set it on the ground. I then push into the pile of leaves like I'm shoveling snow. It slides right across the ground with ease and pushes majority of the pile onto the tarp. Works pretty well and is less stress on the wrists which helps me with my bad one!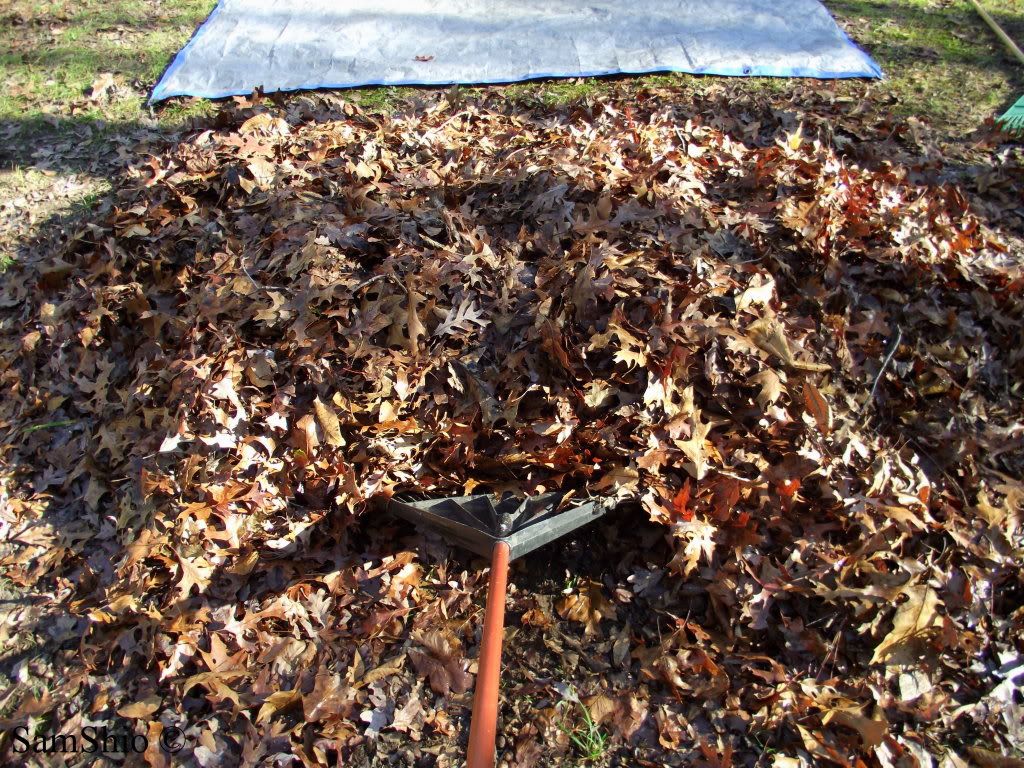 Dad doing some last bit of raking for the last pile...
Here is our wood pile. We had no wood what so ever about a month ago but found a dead tree, cut it down and chopped it up. Have some wood but I doubt to cover all us the entire winter with heat haha.
We had a fire going in the morning. Feels good :)
Mother loves snowmen, they are everywhere, here is a globe that sits on the coffee table that I just grabbed a quick snap after the fire.
Yesterday I also went to a park that I will share photos soon!!!!!