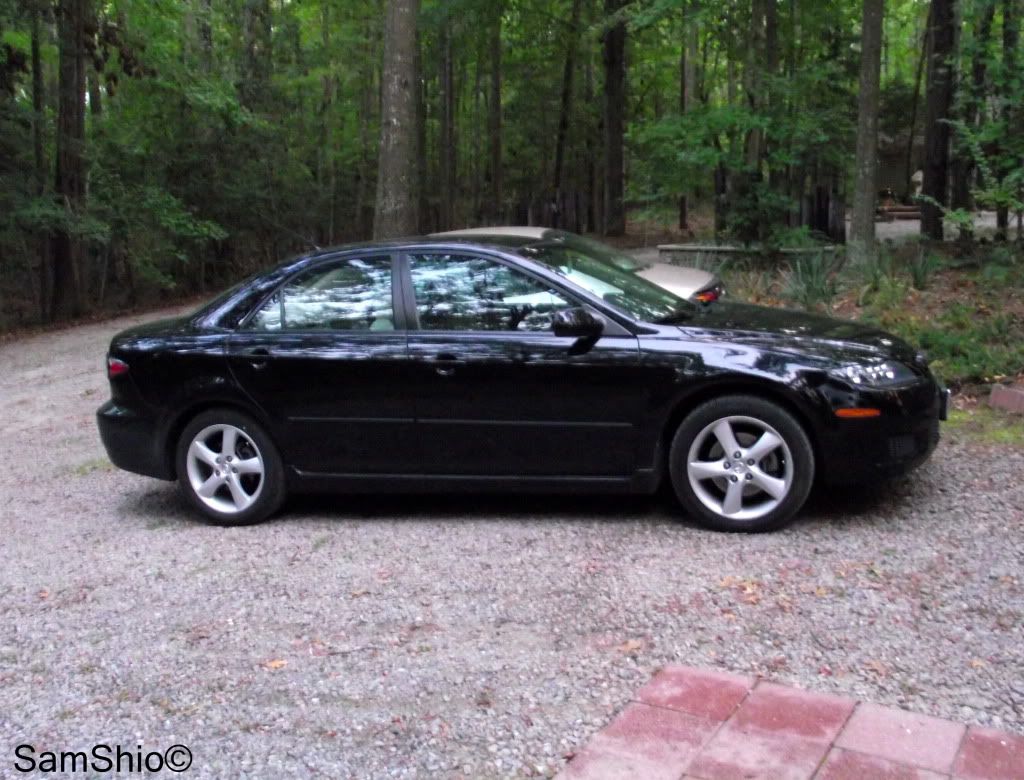 How is everyone?
Anyways, like I said, I was going to try a new thing like the daily update so I am starting the "pic into my life" update where I will take a pic or two of something that is involved with my life or what not. Most of it will probably be just life updates and such but I am going to try to do this about 2 to 3 times a week I hope.
So the first of many photo posts and such I have the new car.
I have probably talked about a lot of things that have changed like being forced to getting a new car because my gold Taurus (behind this Black Mazda 6) isn't really running anymore it is scheduled to be towed tomorrow out of the driveway and off to the scrap yard. I had diving that car since I started driving back in 2005 and now it is finally at it's end with 166,800 miles on it. I actually pushed it longer then I thought. So now I have this new black 2007 Mazda 6. It had about 66,000 miles on it right now but is in a ton better shape then the last poor car. This one I believe has a 22 gallon tank and gets better mileage so that is something that I look forward to being that I commute all over Richmond area for my job, internship, school and home. One thing that rubs me the wrong way is that the audio system doesn't have a ax in-put for my Zune so there for I can not listen to my music. It does have a 5 disc CD changer though so I have to burn my music.
It is nice and after its next shop visit it should be well prepared for driving. The Taurus I need to fix stuff left and right but this car is in great condition (because it has been my parents) and should last me past the time that I pay it off. I got a deal so I can't complain really. This is the first step into upgrades that I have taken recently. My laptop is another haha.