So last week on Thursday I think it was I left work early so that I could catch up on my reading for class and also get some photography in. I headed to Maymont and hung around the Japanese Gardens for a long time and also lots of other parts of the park. I want to share some of the photos from the Italian Gardens first since I rather split the Japanese gardens and this into two (it would be 50+ photos if I did both)
Anyways I read about 25 pages when I was there which was no where near the amount that I wanted to read. A beautiful park that is quite and lush full of great things to look at distracts my minds eye.
The sounds of animals flicking leaves to the side in search of food, birds chirping and kids giggling. That was Maymont park. I am glad that it wasn't crowded at all on Thursday. Everyone was still preoccupied with the "hurricane" that passed through. Only an hour before I got to the park did I find out that power had returned to my house.
Getting out of the house, Power or not, is the thing to do :)
Anyways on with some photos which you probably came for haha
Oh wait, did I mention that the book that I was reading was Walden by Thoreau? It is about his ideas and experiences about moving out to Walden Pond and living there for two years and two months. It defeated the purpose of me reading about experiences with nature while I was sitting out side for hours in nature...that is why I was distracted from reading the book.
So one of the paths that leads from the road that goes to the mansion, that heads to the Italian Gardens is nothing but Hibiscus. Our Hibiscus and my girl friends mother's has already bloomed but here they were open for anything to admire it's color and beauty.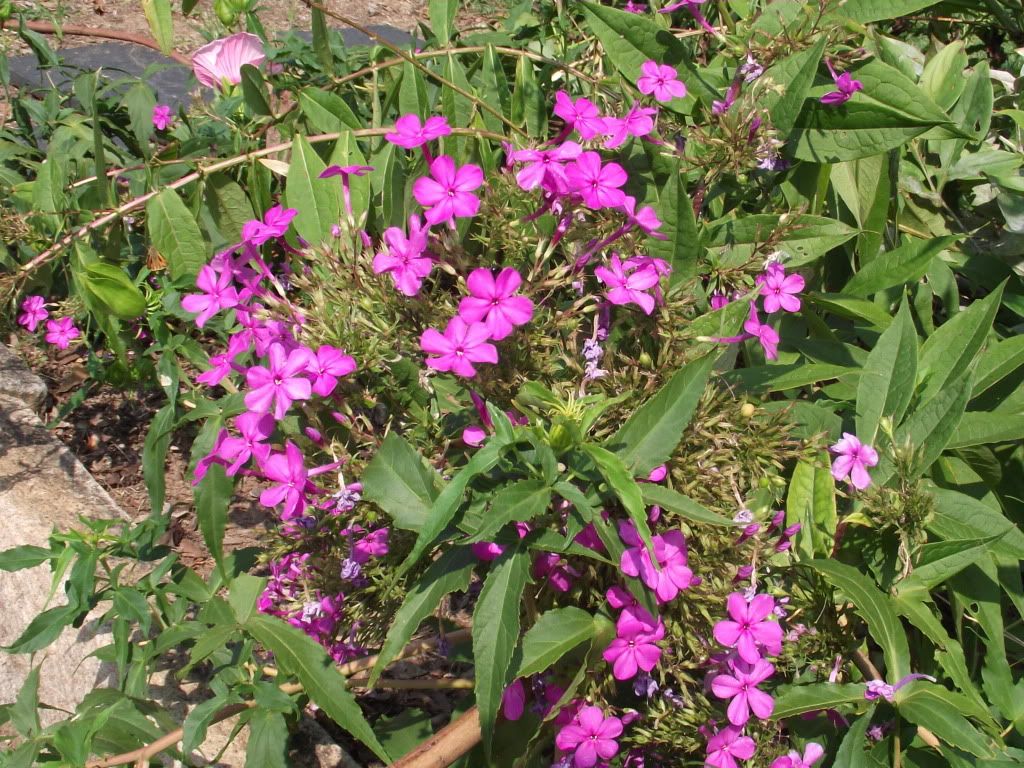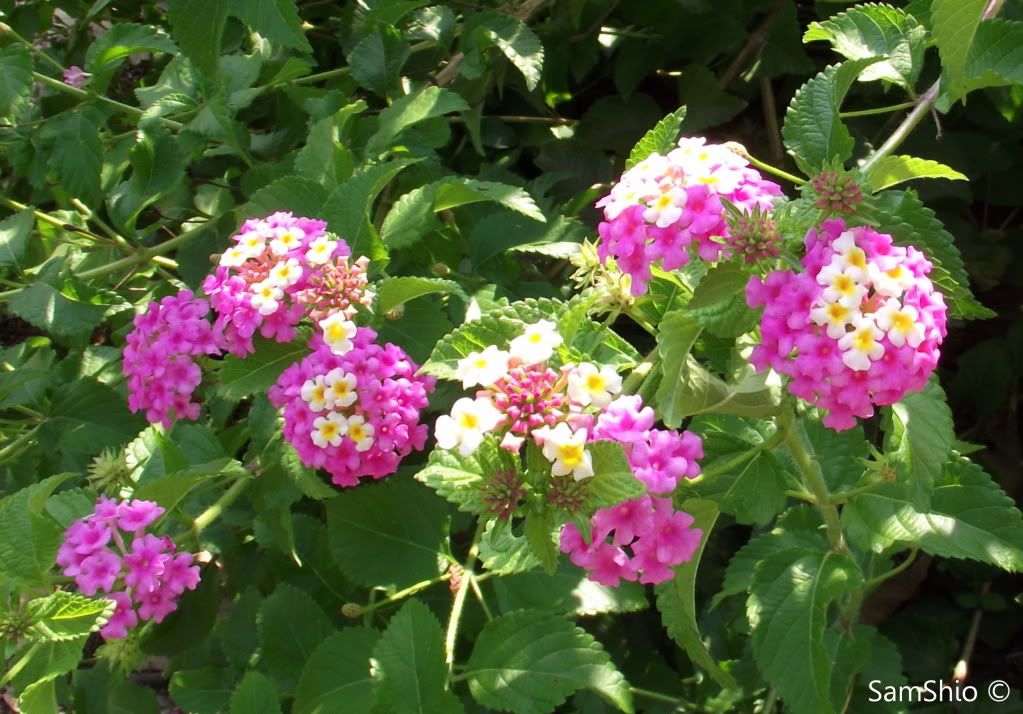 Now the plants that you see above and below were infested with butterflies. When I walked to the gazebo a cloud of butterflies had lifted into the air and fluttered around me before descending back to their flower.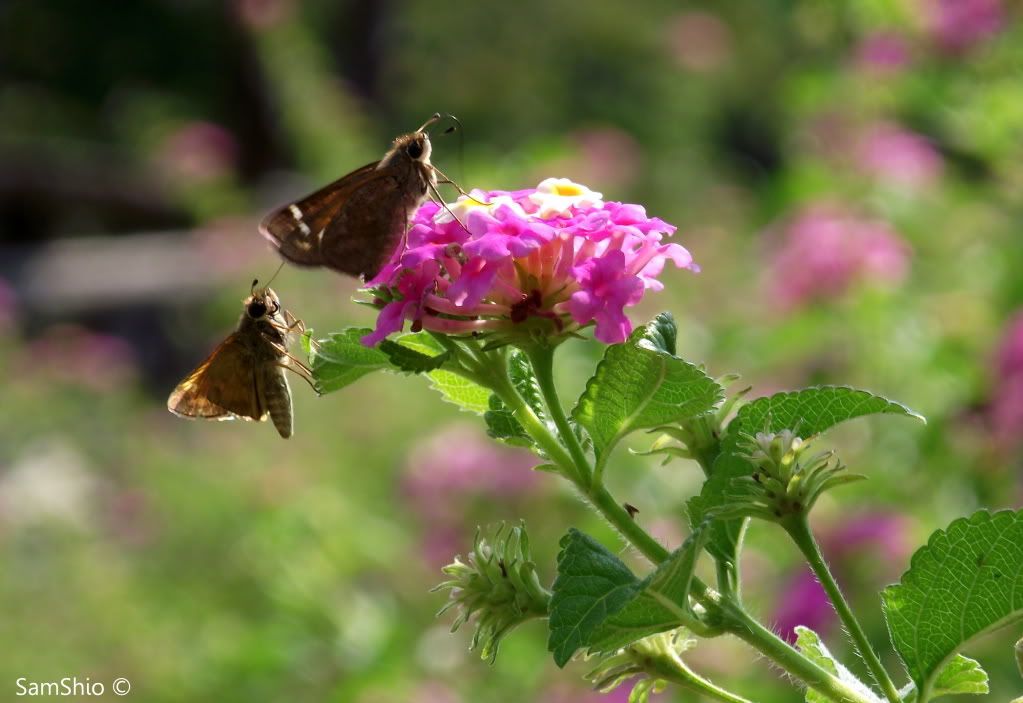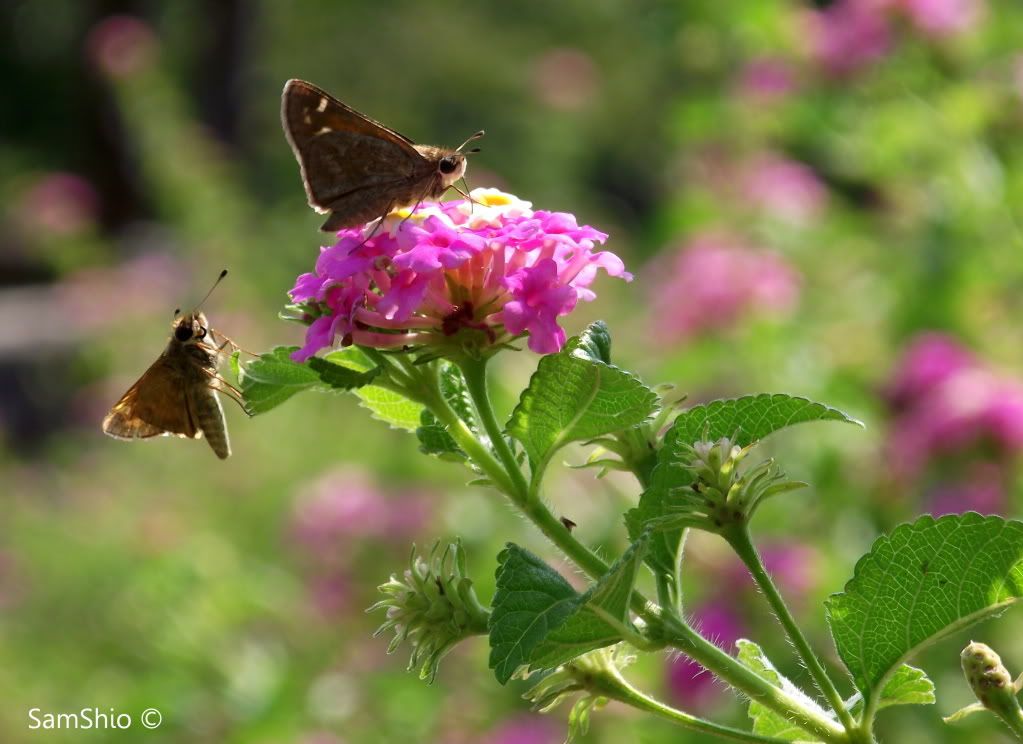 Not only was it the flowers above that I mentioned but a lot of the butterflies loved tons of the flowers that were around. I love the photo below because I managed to get two different insects in one shot.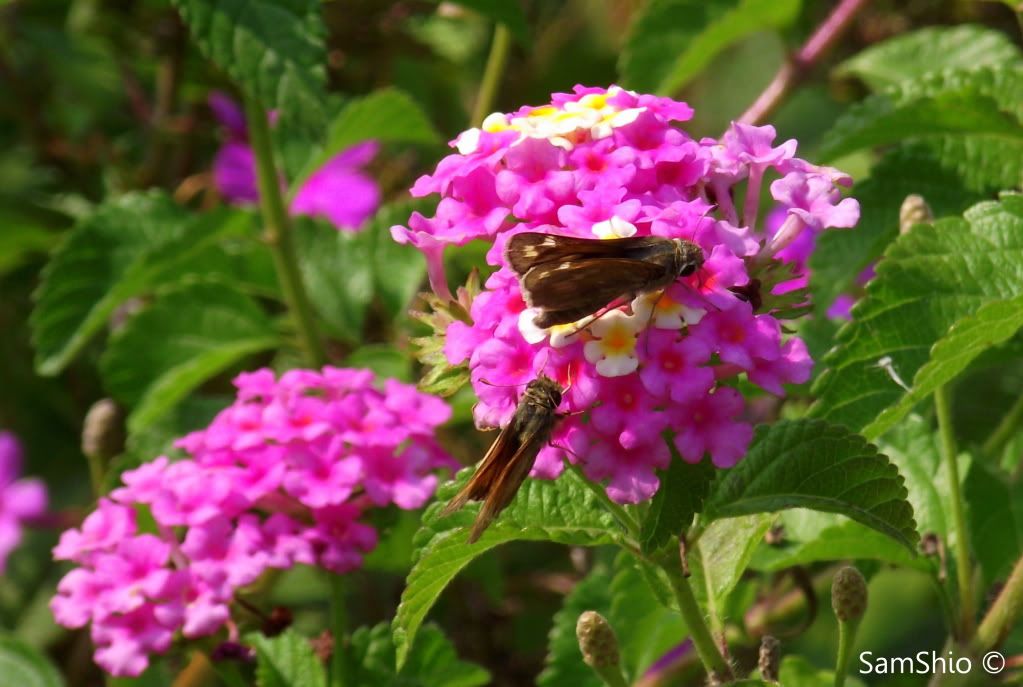 When I got the the gardnes part I did see a pair of people that were getting some photography down while she was in a nice gown. It wasn't a wedding dress so I am not sure what it was for.
Many people do come here to get photos done of themselves in their dresses or suits. A lot of people in wedding gowns have gotten their pictures done in front of flowers and the fountains. Also at these gardens, a ton of weddings happen to take place. They usually are not that large of weddings and every time I have seen it happen it was always of a clear sky; hope I get that lucky haha.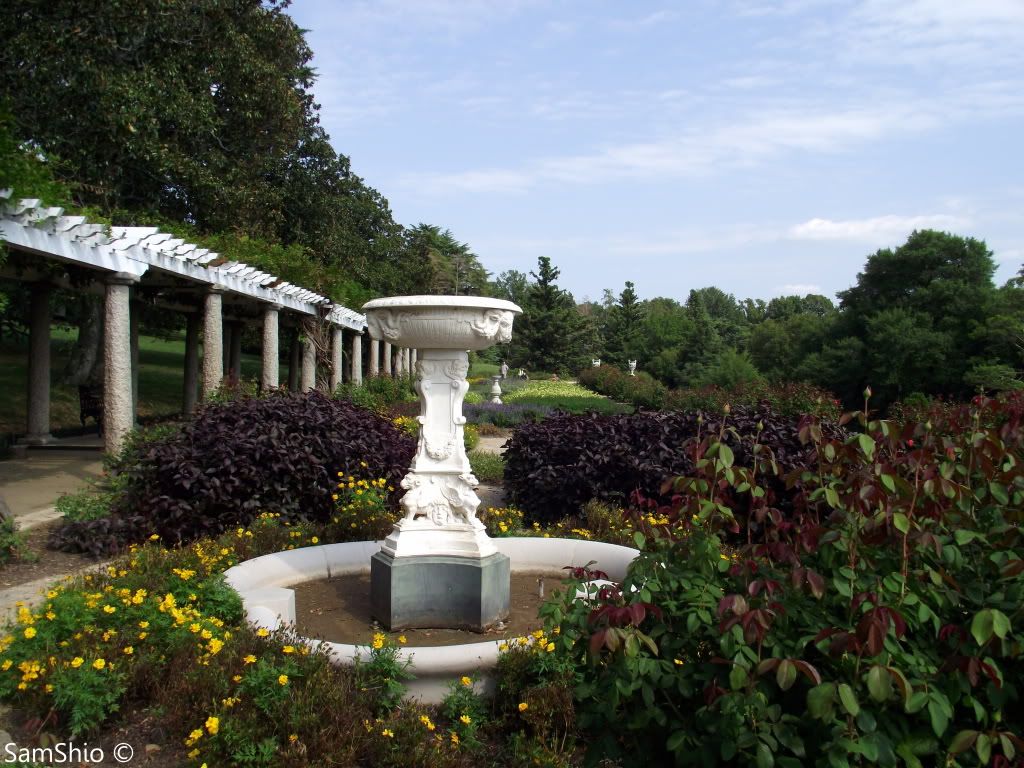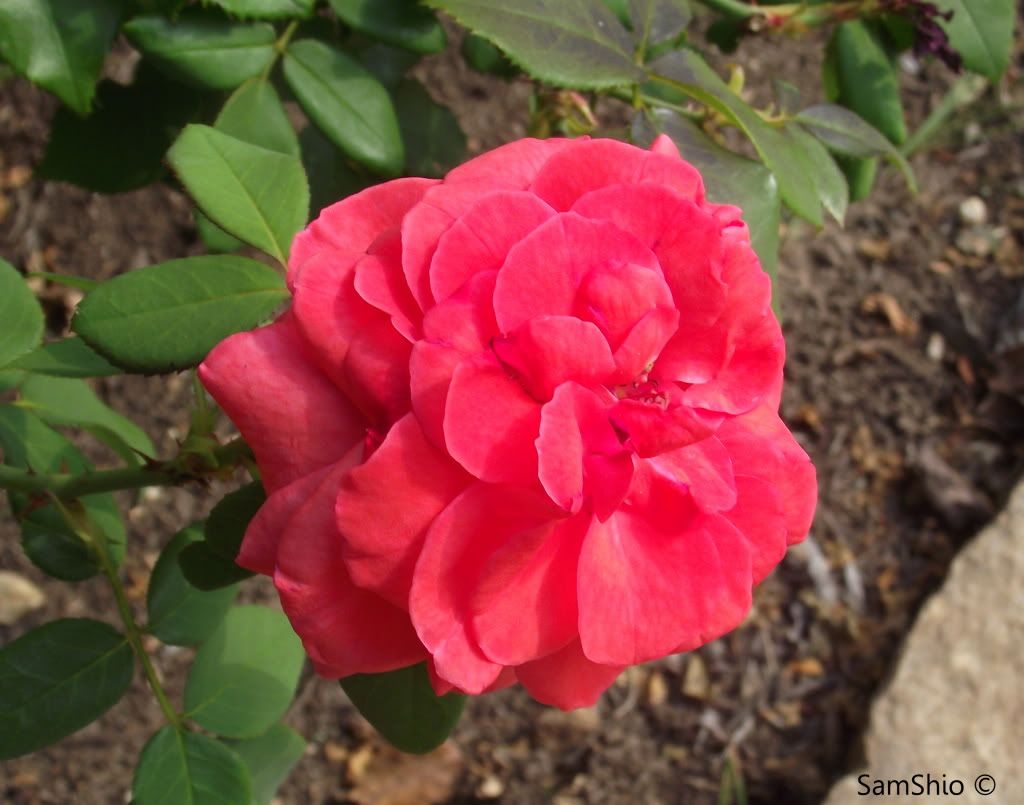 Even though that the summer is drawing to a close, there are still roses to be seen there and many other flowers. Before the leaves start to fall, you should run back for your last look at they flowers before the fall.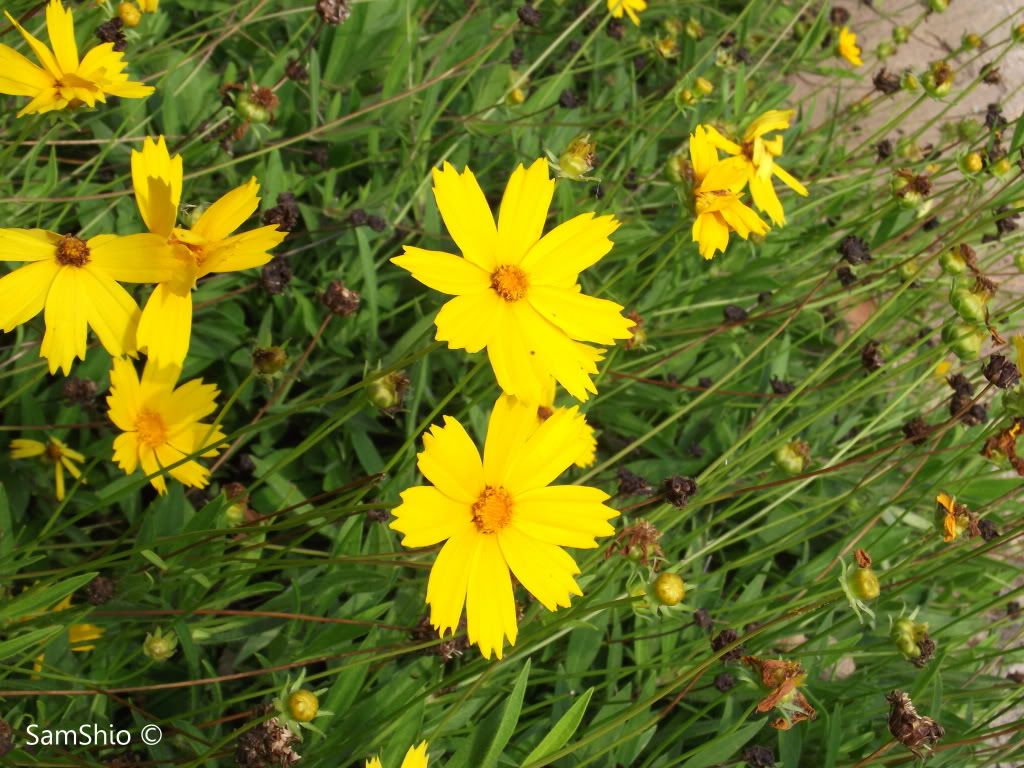 :)