Hey everyone! School is winding down and I have a presentation tomorrow and will be done for the Summer!
I finally am getting around to posting these lovely photos from when I was at Nags Head in the Outer banks last month with family and my girl friend. My girl friend had not gone before but she really enjoyed it. I wished we stayed more then two nights but we didn't. I would have showed her around a lot more but there is always a next time. My parents actually wen this past weekend alone since my sister and I were working and I had class on Monday!
Now finally on to the photos! These first batch of photos is a place we go to every single time we travel down there. Mostly because it is fun and you get a great vantage point for the area. It is Jockey's Ridge State Park.
Click here for info
View Larger Map
So this time I had my girl friend with me, which is different then the usually photo post!
I sometimes think it looks a lot like a desert, with such few vegetation. Although there is a lot of pieces of rock, concert and asphalt. Some clam shells and oysters that were probably dumped here to keep the dunes normal. Not to many foot prints out this way as most people go straight for the bluffs of the dunes to reach to the top. It nice to be able to walk all around the park to appreciate it's natural beauty.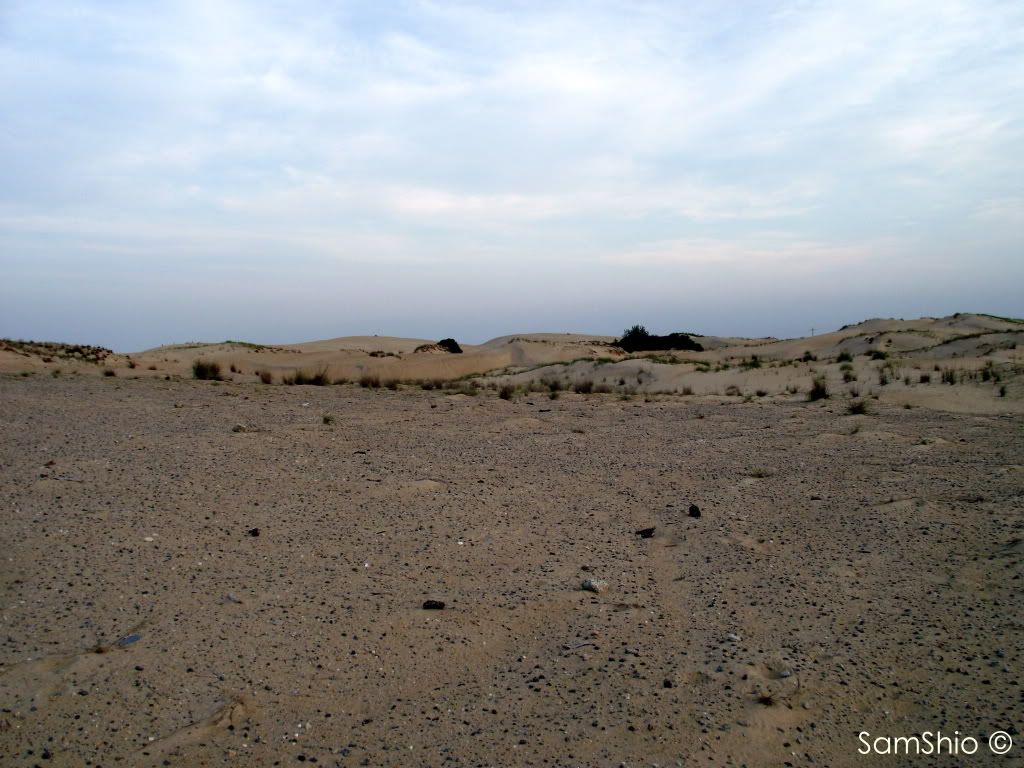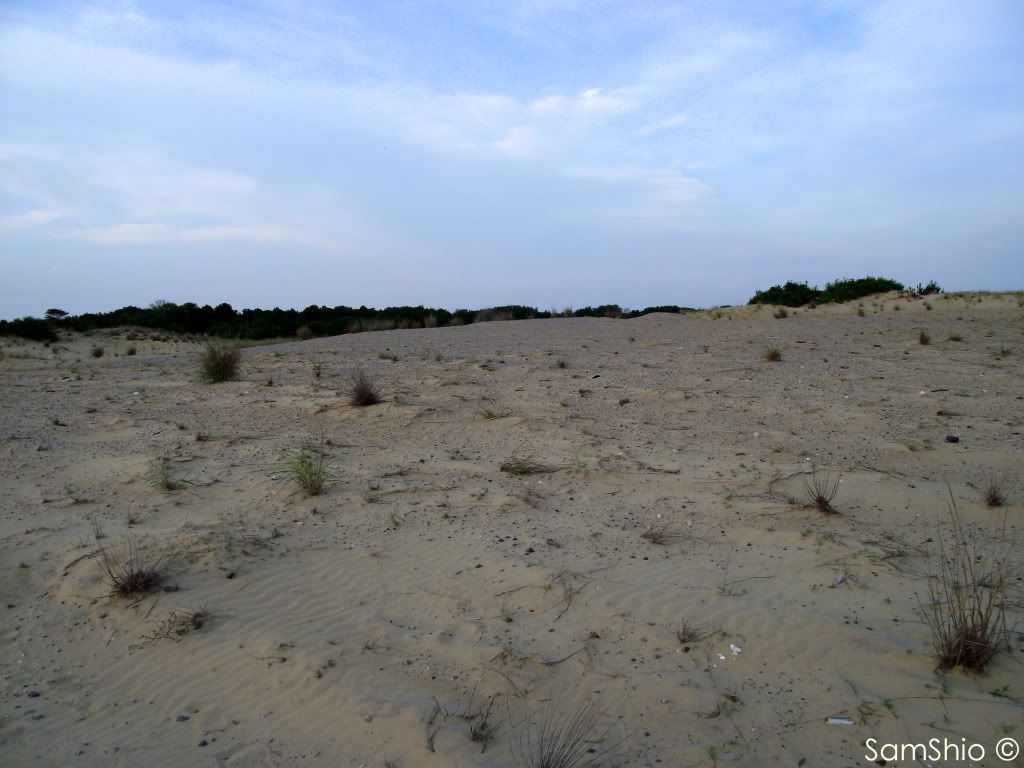 When you are on/at Jockey's Ridge you get a great view of the sun setting on the sound side of the barrier islands. Best time to go up there is when the sun is setting, it is a lot cooler in the summer at that time.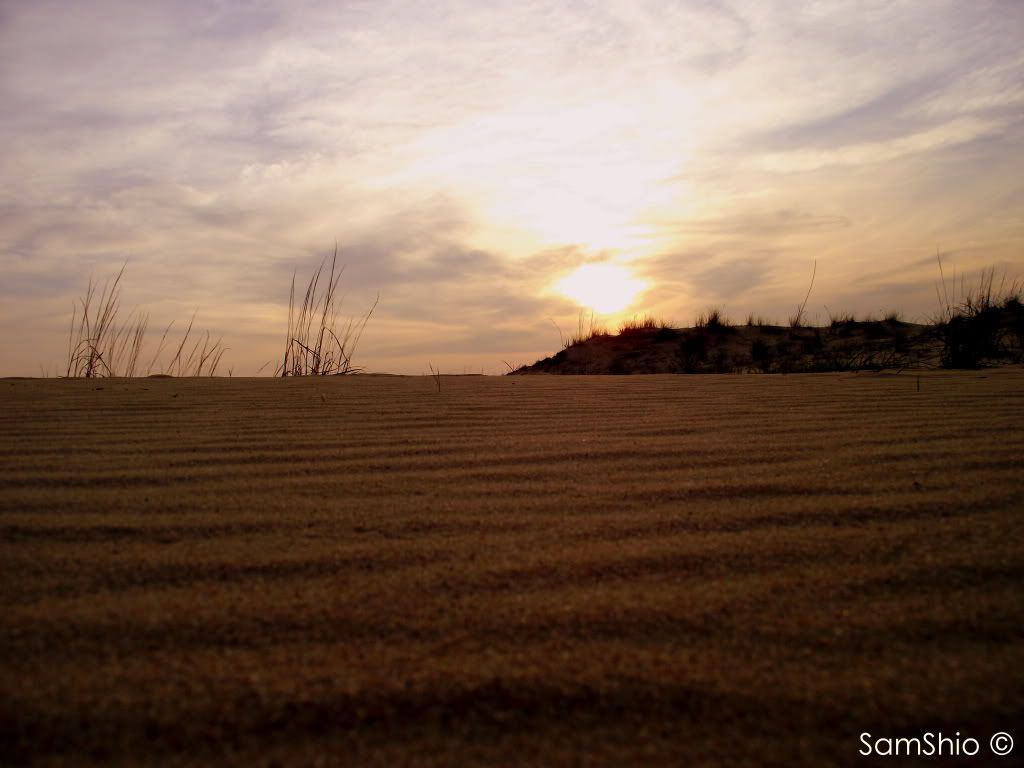 There is constant wind up here and that is why the park also has hang gliding lessons on the ridge for a few. You get the class and to fly! Also lots of people bring kites to fly since Kitty Hawk Kit company is across the street so you can go grab one. I just like the patterns that the wind forms into the sand.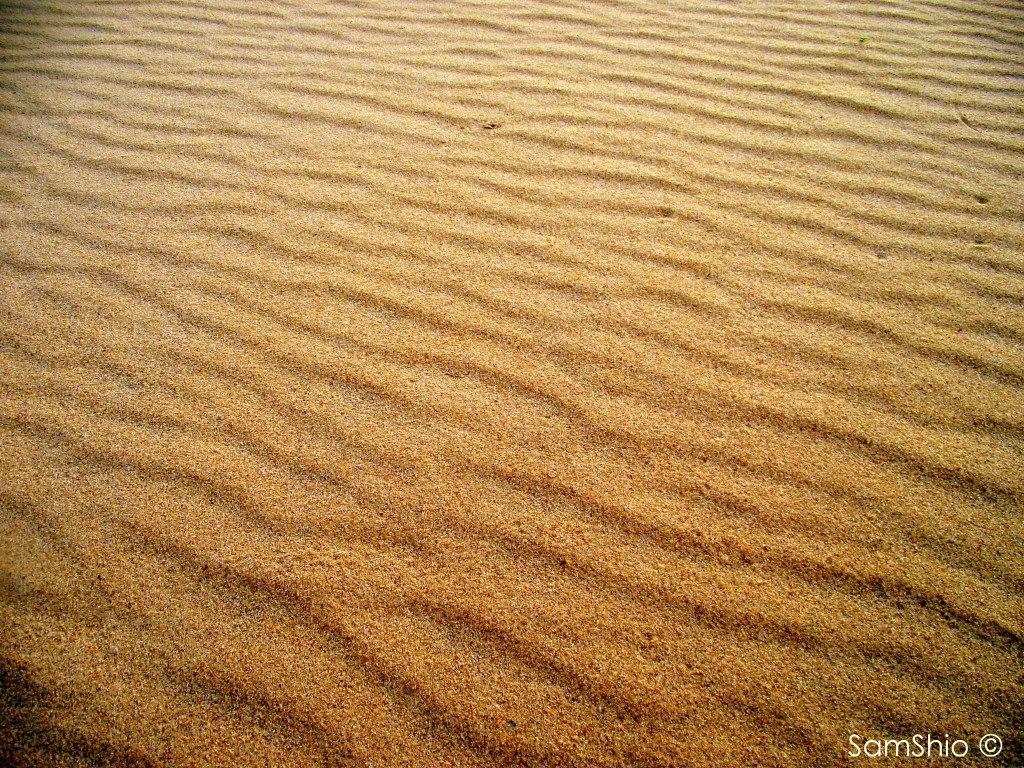 The wind moves around the leaves and branches on the plants that are out there and the write into the sand and form patterns.
In the other part of the park where it isn't so hilly, the sand on top is white and fine while there is darker black sand underneath. That is what is shown below when the wind uncovers some of it.
My girl friend was reminded of crop circles when she saw this and it really does haha.When the wind shifts in different directions over the course of the day the grass had made a complete turn around and formed a circle.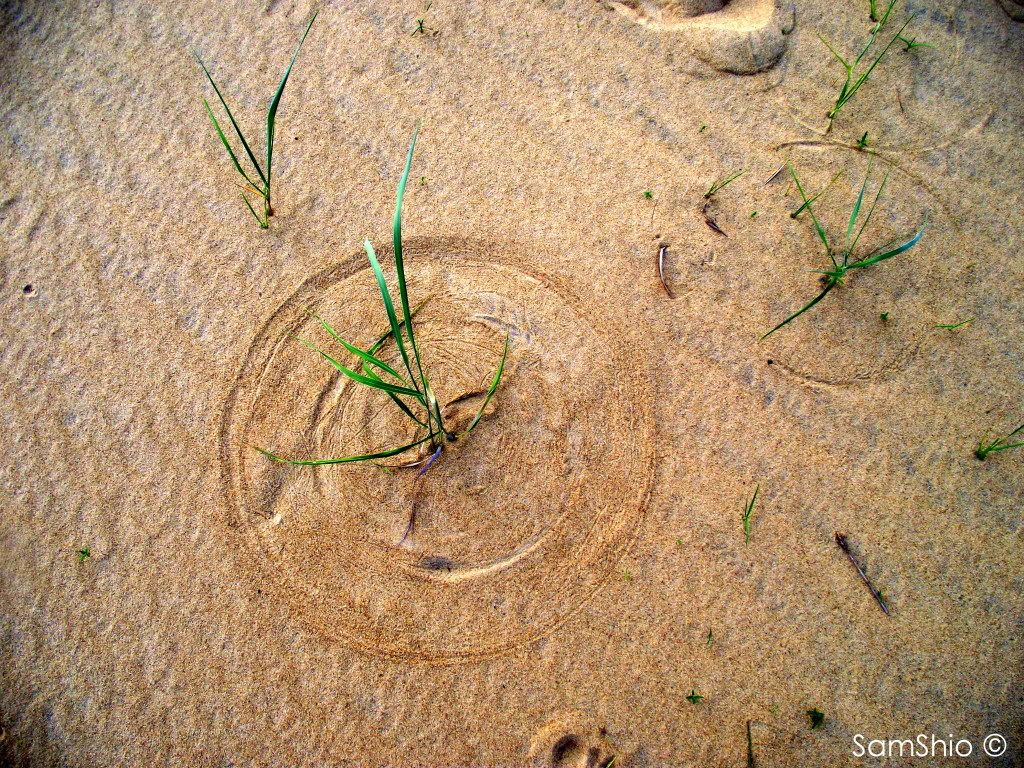 Sun is getting closer and closer to setting.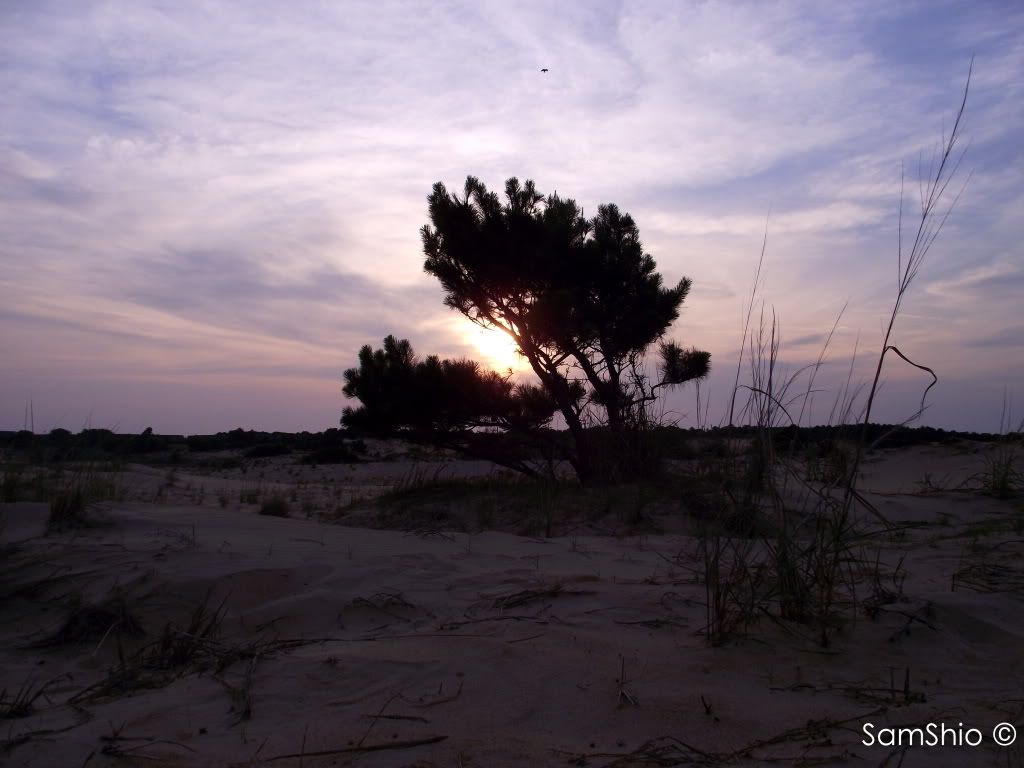 Love the color of the sky. It is really nice to see and there was some large clouds inland on the other side of the sound. This place is great to catch a glimpse at the sky.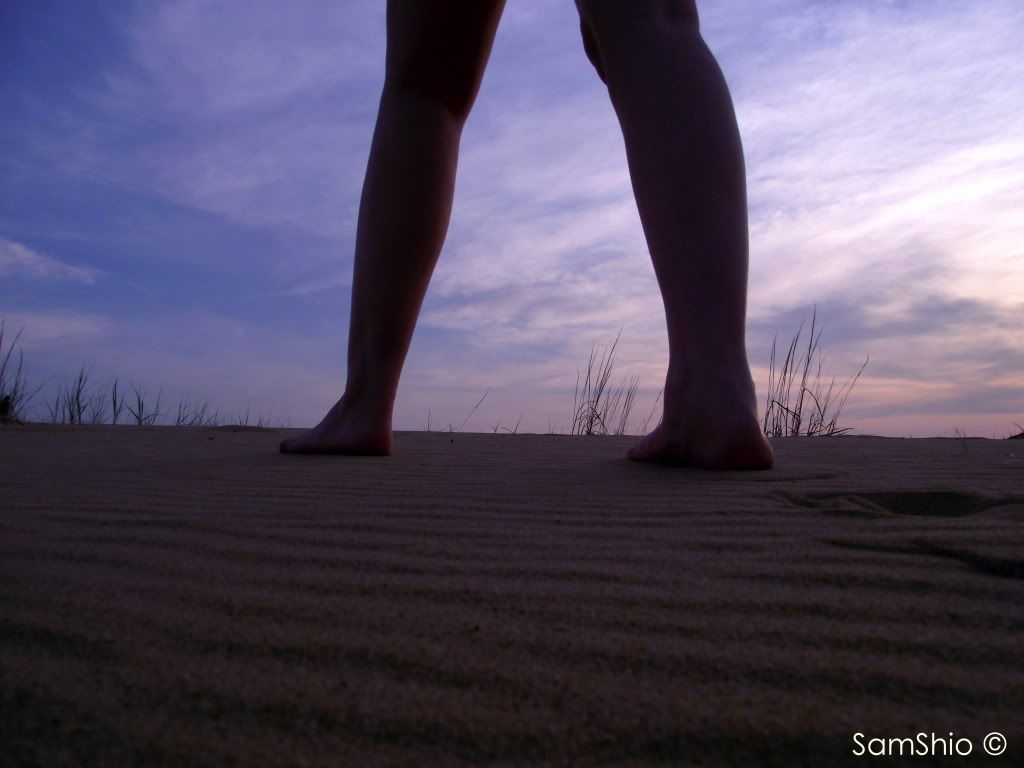 My girl friend wore red and stands out, especially when I was messing with the shutter speeds.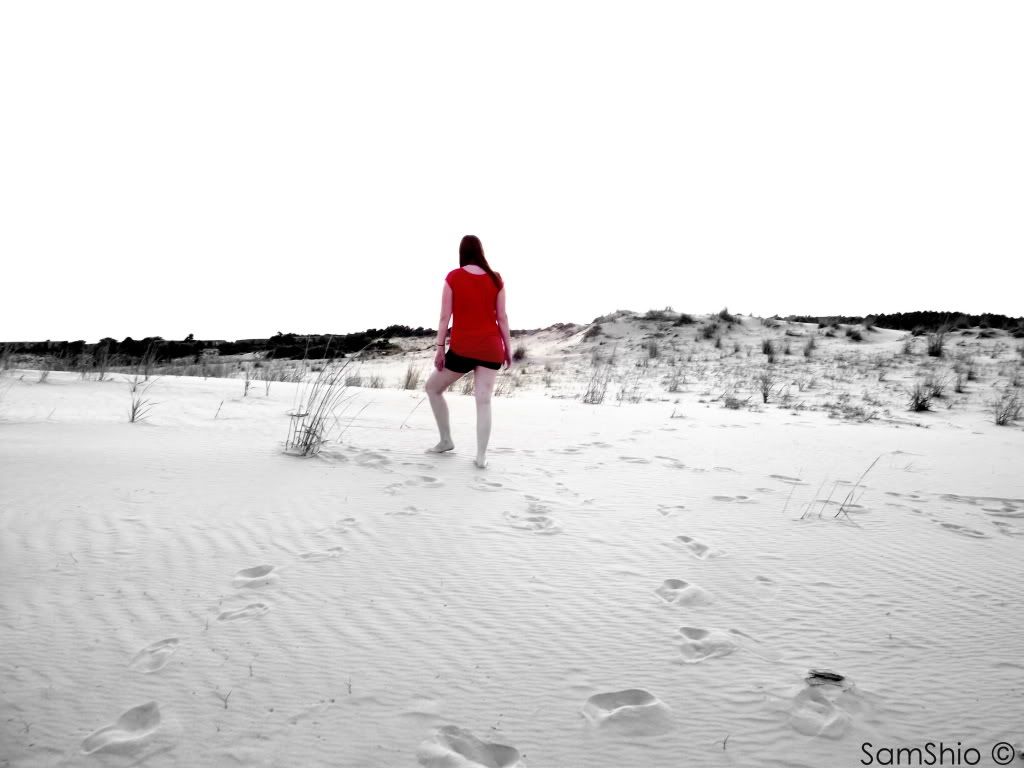 Bye bye sun, till tomorrow!
So the next day or tha same day as we went to Jockey's ridge we went to Bodie Island Lighthouse. It is on the Cape Hatteras National Seashore. It is pronounced "body". It is currently going under some restorations to make it look pretty and ready for the public. It pretty much is already public though
View Larger Map
This is what it looked like 50 years ago...haha not really I took it.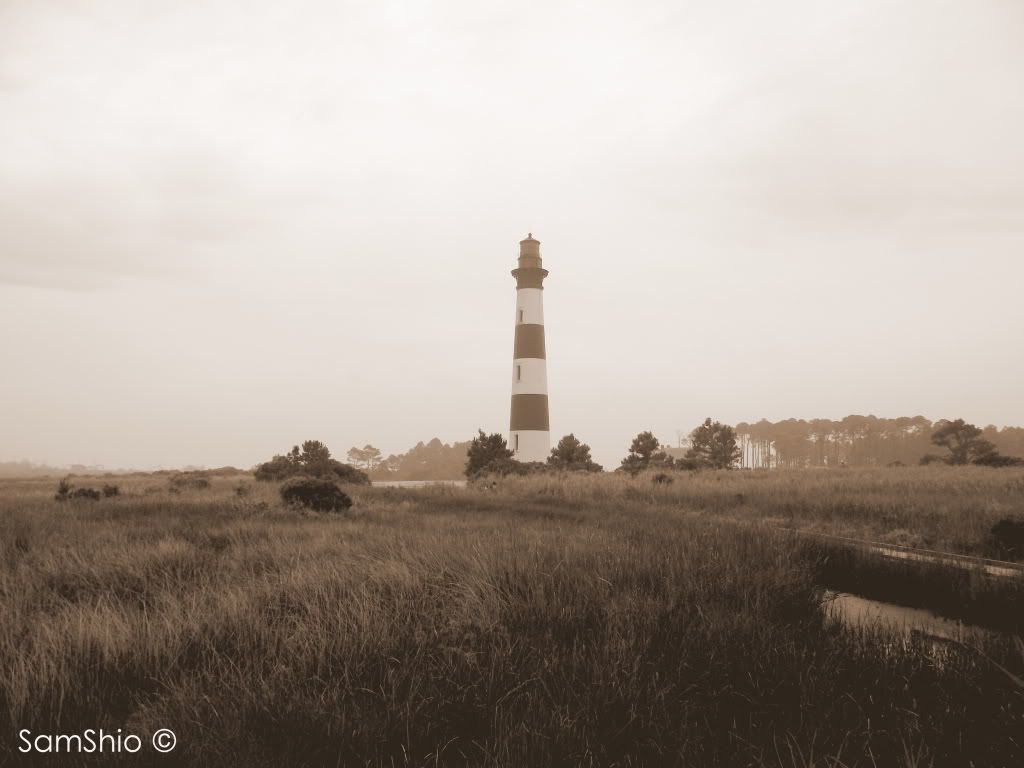 Like the more famous light house on the Outer Banks, Cape Hatteras Light, it still ha the black and white coloring. Although it is only plane striped while Hatteras is spiraled. It is still great looking. The day at that point was a little over cast and there was lots of fires that were happening in North Carolina that weekend so you could smell the hint of smoke in the wind coming form the mainland.
I love ferns and had to take this XD
So the girl friend and I went by ourselves to Pea Island Wildlife Refuge. It is on the other side of Oregon Inlet. Check the map below!
View Larger Map
It has a few trails to walk around on and just enjoy the wildlife and the brackish water that is around. I do say, use caution when you go because there is a TON of mosquitoes so take precautions before you get out of the car!
A snapper was on our path!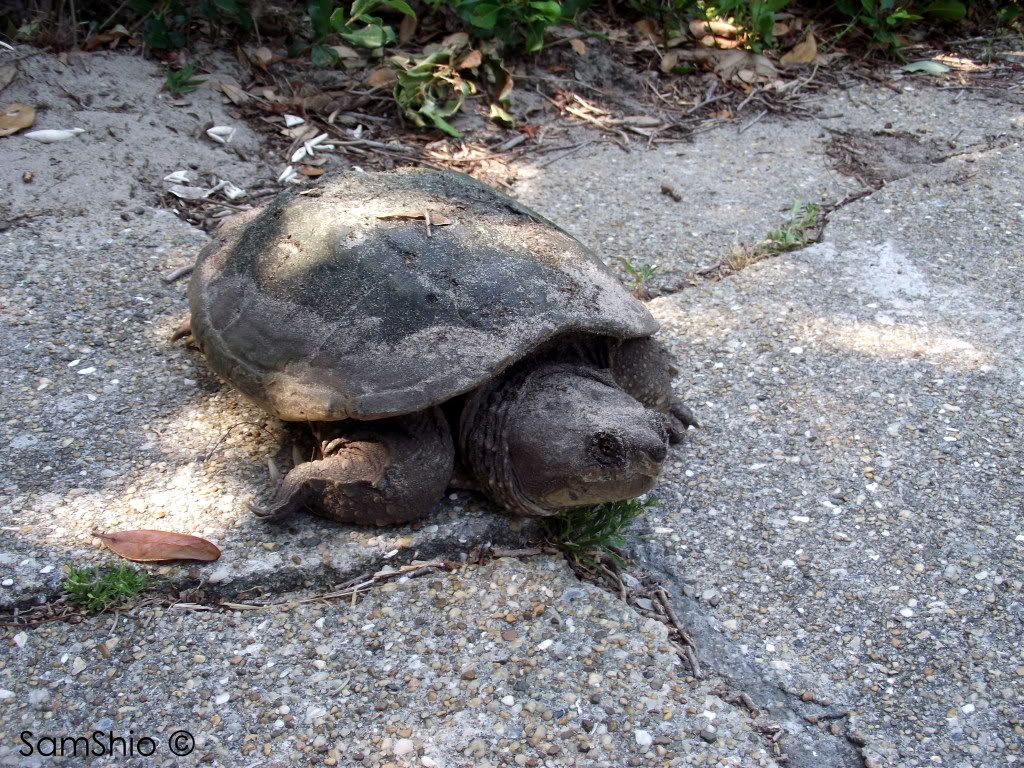 I love it there and is a great place to get off the beach and go check the wildlife in the area!