Hey everyone! I got some photos for everyone! I wont update on my current life but I wanted to let you guys know that I was still living. I update my Facebook page so check t hat out from time to time :)
I went to Maymont a few weeks ago and now getting the photos up for you all! It is centered around the Japanese Garden which I absolutely love! I went with my girl friend and she loves it just as much as I do. We just had our two year anniversary yesterday and enjoyed Red Lobster. Anyways...PHOTOS!
Lucky us, it was a non-busy day! I love those days because I don't get people in the back ground of the photos nor do I share the gardens with others. It's more romantic when it's just you and your lover :P
This what it probably looked like when a photo was taken a 100 years ago...maybe...
Honestly, no that I recall, I am not sure that the waterfall was running that day as you would be seeing it on the left side of this photo.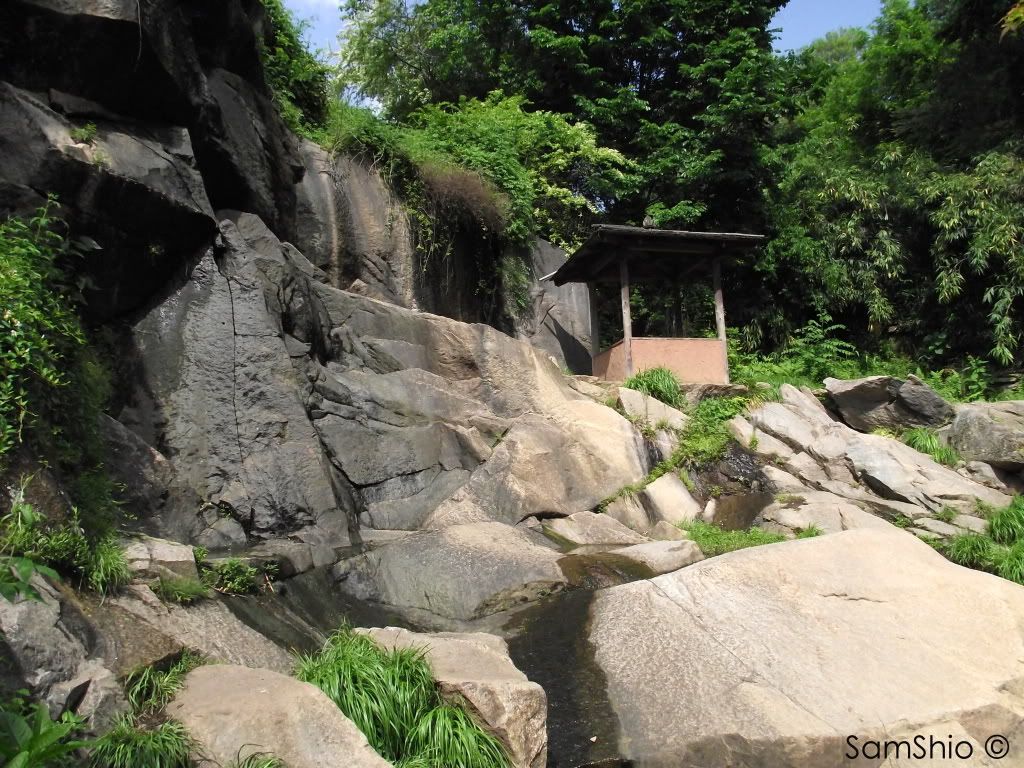 I am honestly happy that there is some where in the city that there is a Japanese Garden. I love the design of it and it was created by someone from Japan a long time ago. If I get a large property some time in my life, I will create a garden with certain designs from Japanese gardens. I love the plants and just the way it looks in general.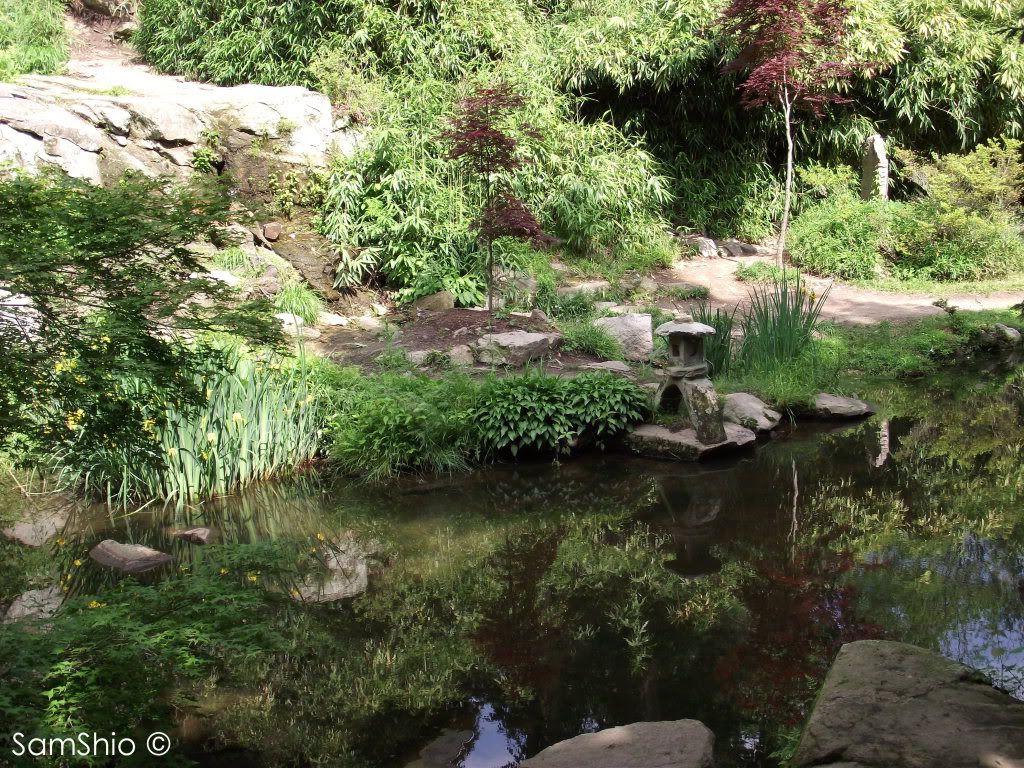 The maple tree across the water is lovely during the fall and has deep reds and oranges.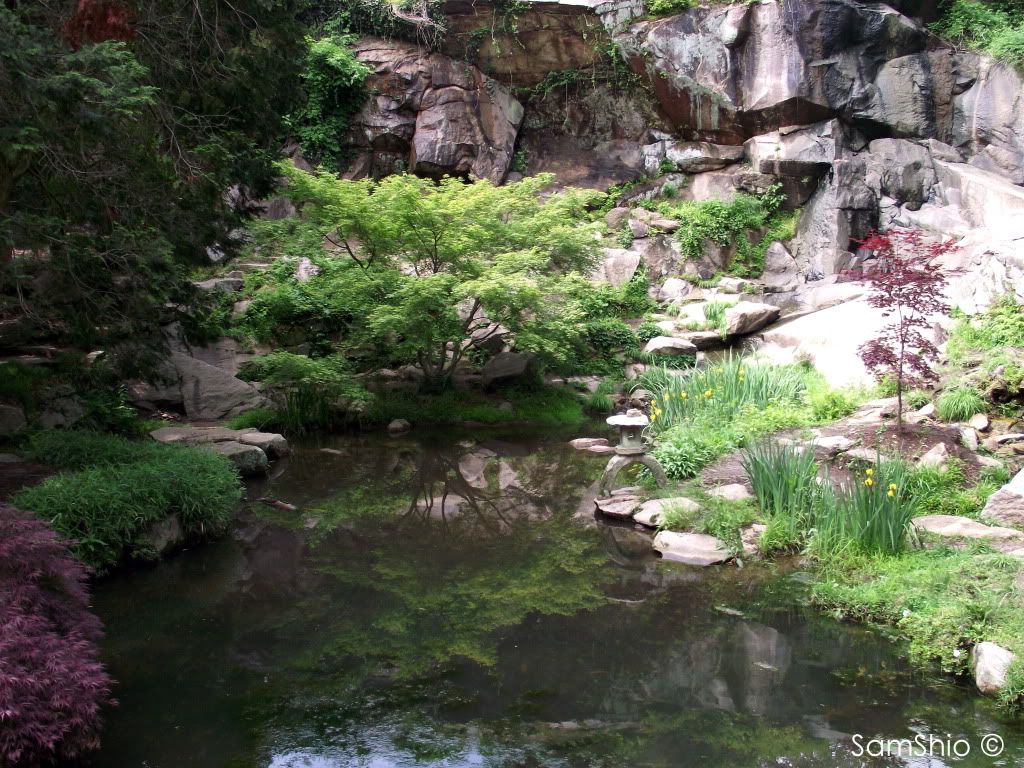 The arched bridge that is here is a very popular spot of photos and looking around. It is steep at first, especially if you have a stroller like a father did that day :D
Now If I can I would try something like this but maybe something different.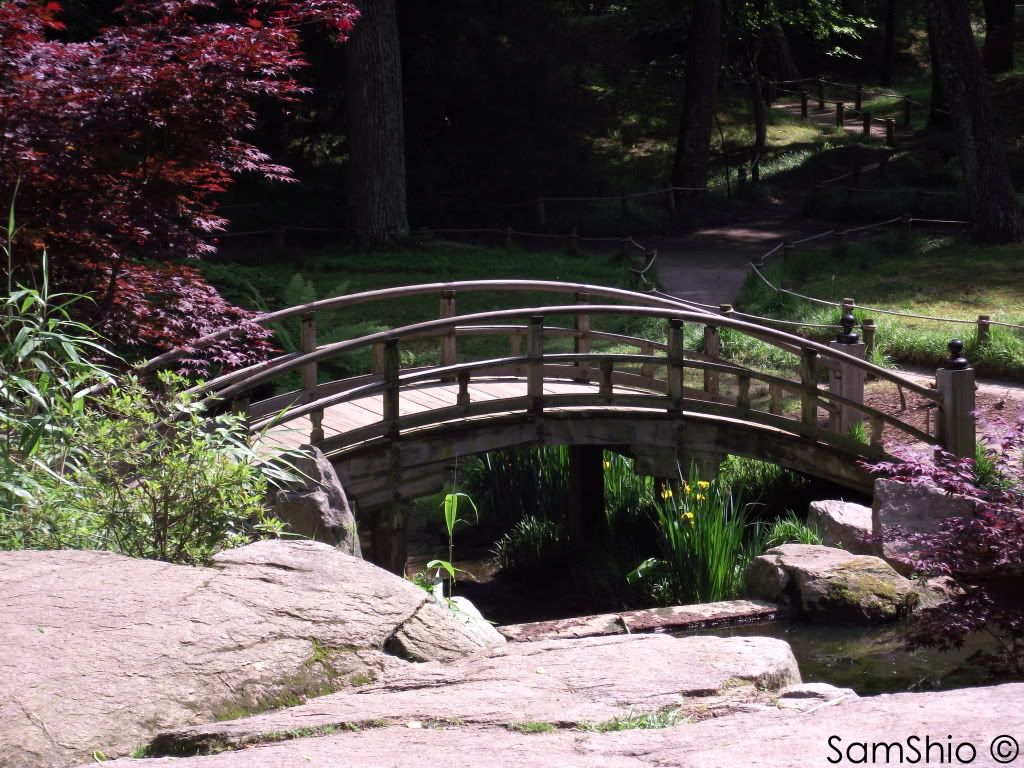 I love this angle and the lighting in this.
Of course, 100 years ago... XD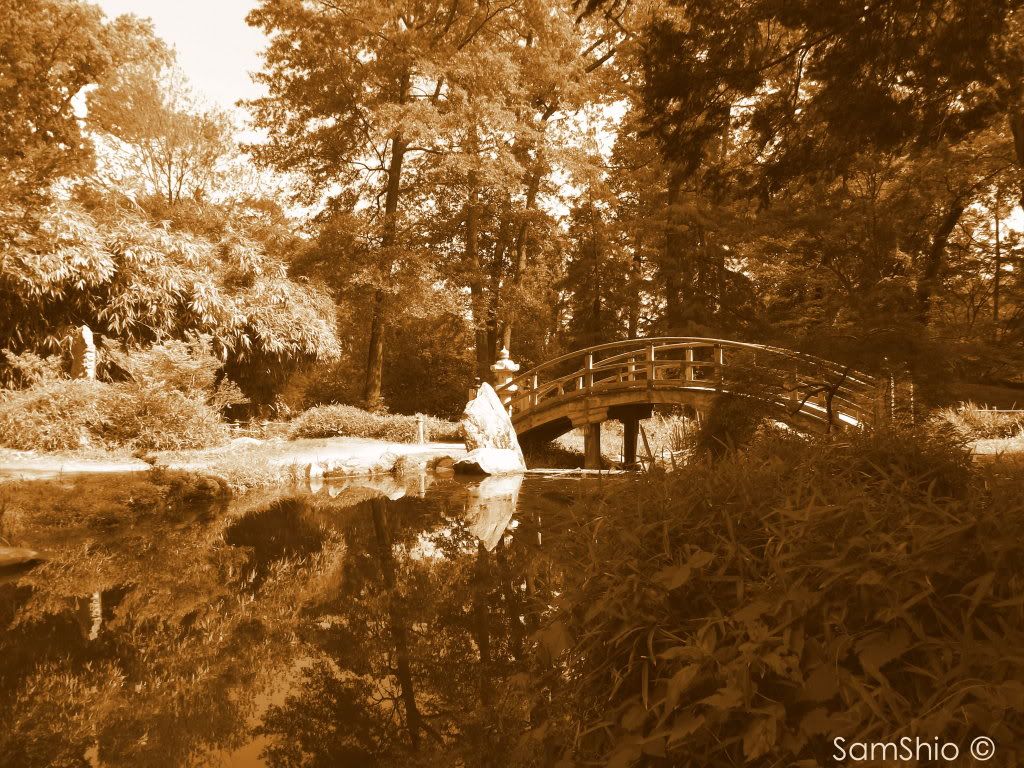 My girl friend told me she saw a fake snake over by the bridge above down by the water on a rock and I wanted to take a look. I walked over and looked down and I looked at her and said, "No that is a real Copper Head snake." (most common local poisonous snake in the area) Yeah, I guess he was sun bathing for a bit so I told the father with the child not to get near it and left it alone.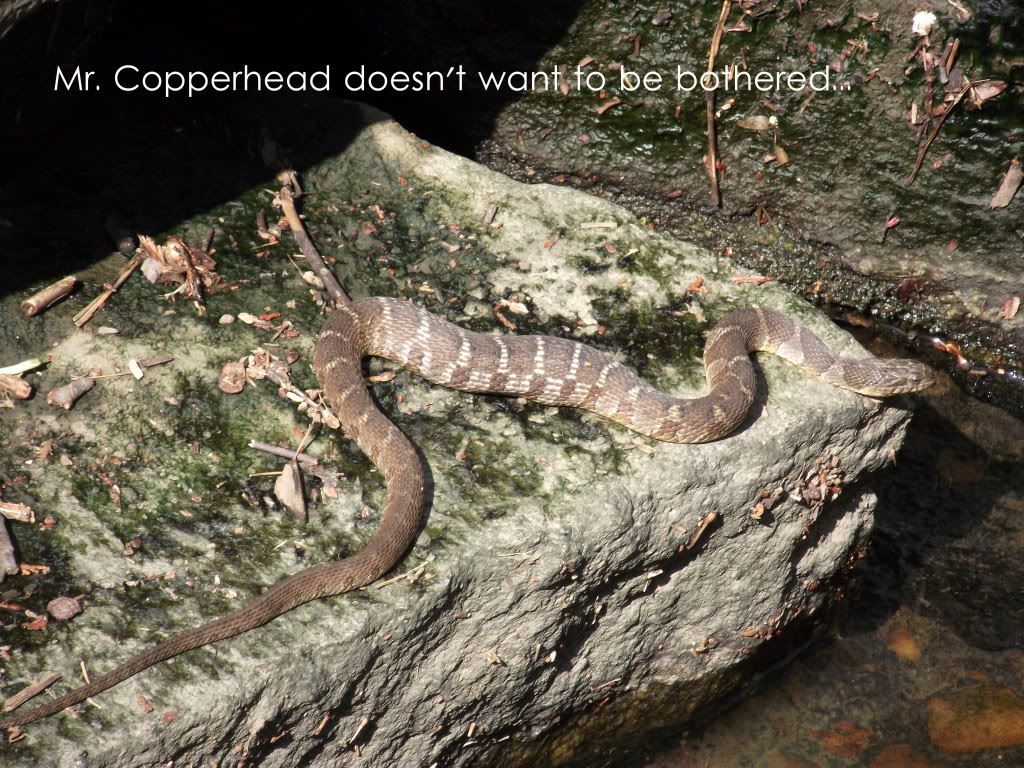 The pond there in the gardens has lots of koi and carp. They are nice to watch swim. they have all the time in the world to swim there and enjoy the gardens at all hours. Lucky...
They are nice some days and anti-social other days but they enjoy people if you brought food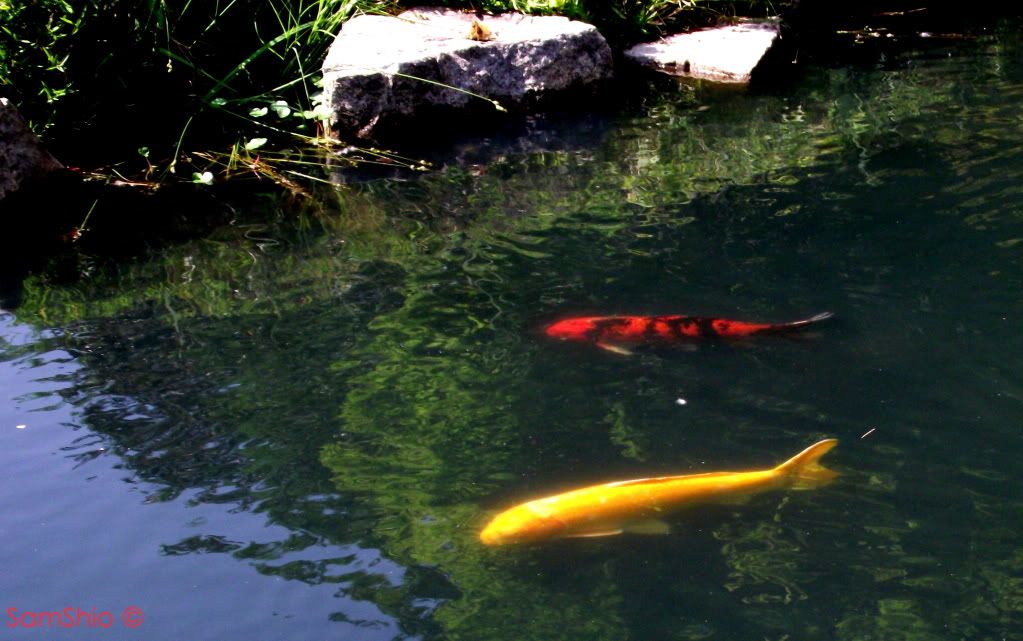 Also a few turtles enjoy the rocks and sun light
This below was built in the past 6 years and adds a nice view point on the pond and the gardens. It was a great location to build it.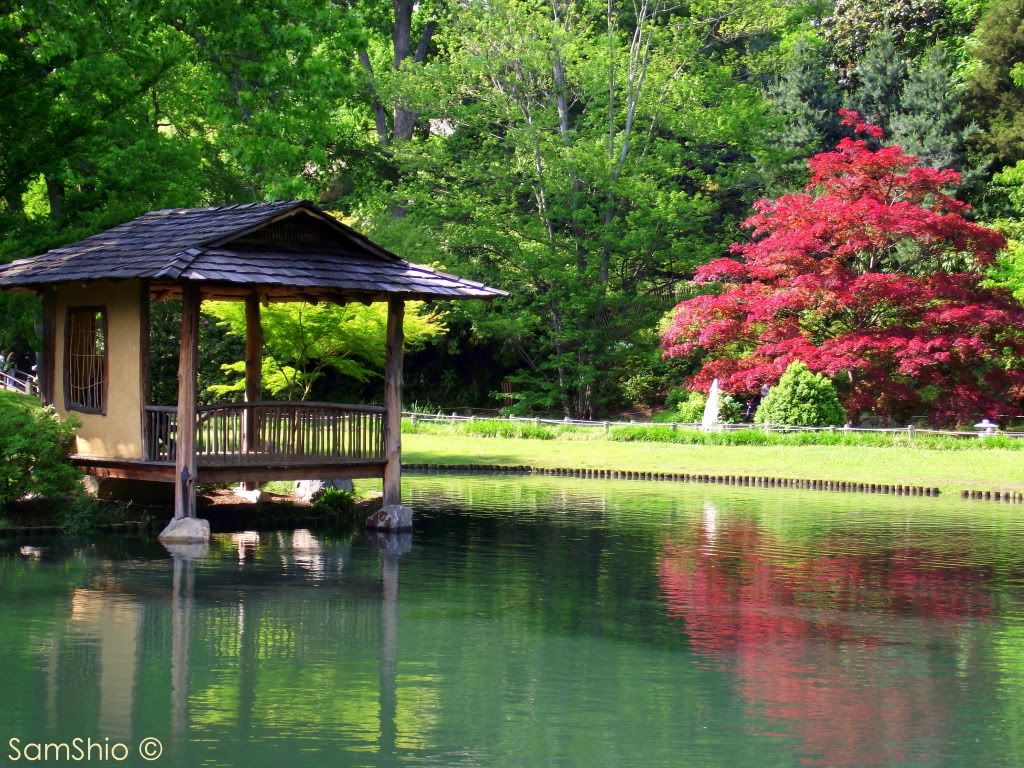 This is another bridge that I really like and is unique. Just don't walk over it with some one that might push you to the side, because you will fall in.
Most of the dog wood flowers bloomed way back in Spring but these were like at heir prime and looking fantastic and it was Summer. They were big white pedals to and they were gorgeous. I have another photo that I need to upload when I get home because it was a wall of these pedals. It really is a fantastic tree/bloom. I'm happy that it is our State tree and flower all wrapped into one.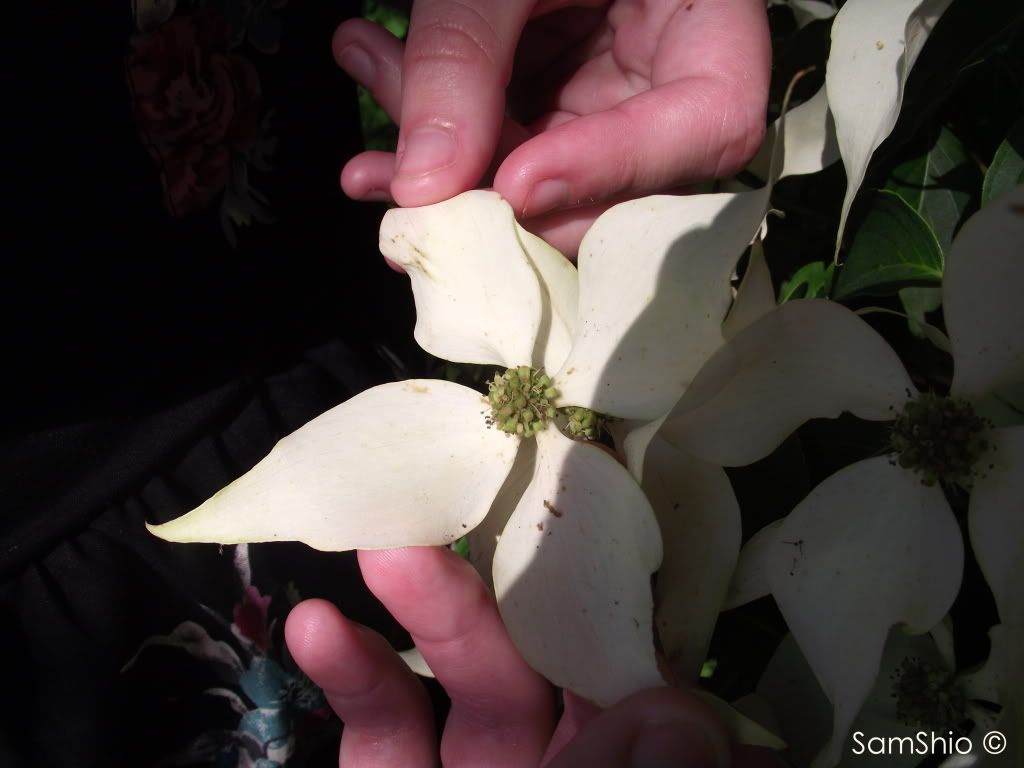 I found the photo with the wall of photos. I can't get enough of it. It's eye candy to me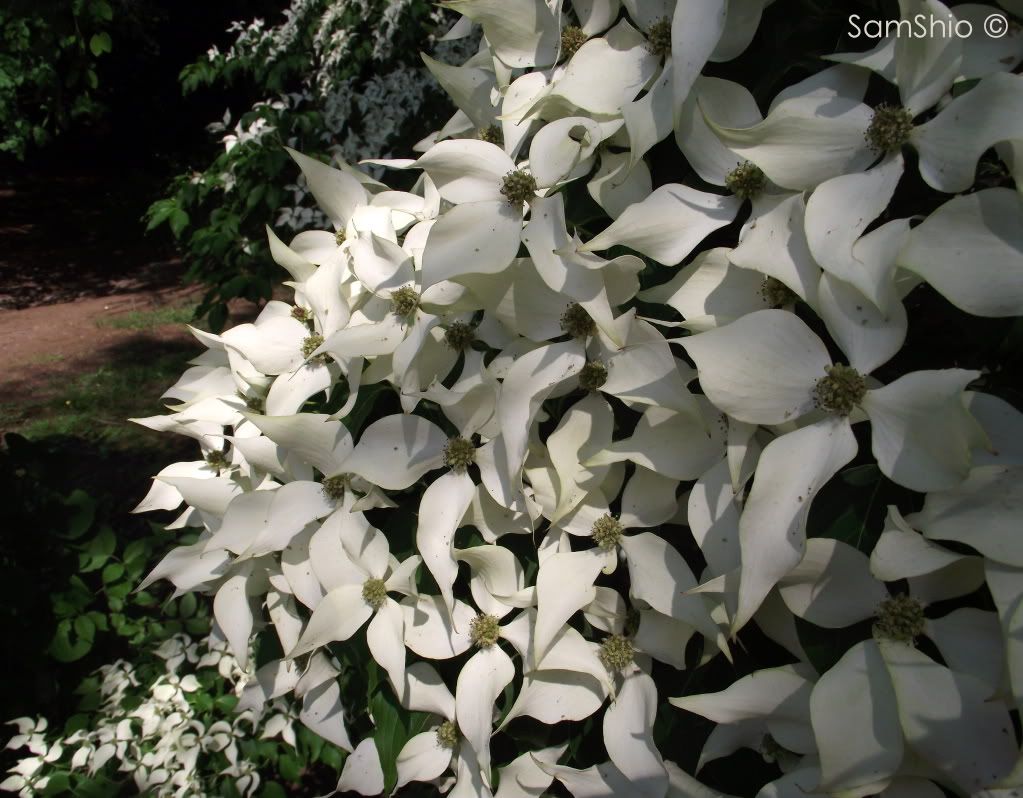 I had a dream about this path a few months ago and had not seen it before because it is one of those paths that is less traveled by the visitors. So I told my girl friend that I wanted to go up this path and she said, "Why?" I told her," I never had and had a feeling about it." So we started up the path in to the bamboo and it hit me like deja vu, and I knew that I had seen it somewhere before, in a dream. I immediately took a few pictures. I'l call this photo "the path less traveled" because it really is.
So that is some photos for you guys. I have more pictures from the beach and yesterday I took photos of where I walk and what I do in these recent days. I need to edit them and post that as well with what my typical summer school day is like!
I look forward to posting really soon!