So I told you that I took some photos of a typical day at summer school. I have quite a few pictures.. sorta.. anyways enjoy!
Lucky me, it was a nice day when I went to class that day. Plenty of sun, not to to hot and it was a Wednesday
So I drive a Ford Taurus, it is a comfortable car but has some problems. When I took this photo I had needed a new tire and the transmission was crewed up. Now my car has a new tire but I need to replace the clutch and condenser for the A/C which I am not doing because of the $1,000 price tag on the job. So now I enjoy my 100 degree weather days with my windows down. By the way it is still hot lol
Look back at the house, "bye bye house" haa ha not really, but I love where I live, nice an quite!
So when I got into my car I had an empty tank so that means I have to stop on the way to school to fill er' up!
Recently this summer a new Wawa opened up on 301, so that is where I stopped to get some gas. Some pretty cheap prices in the area!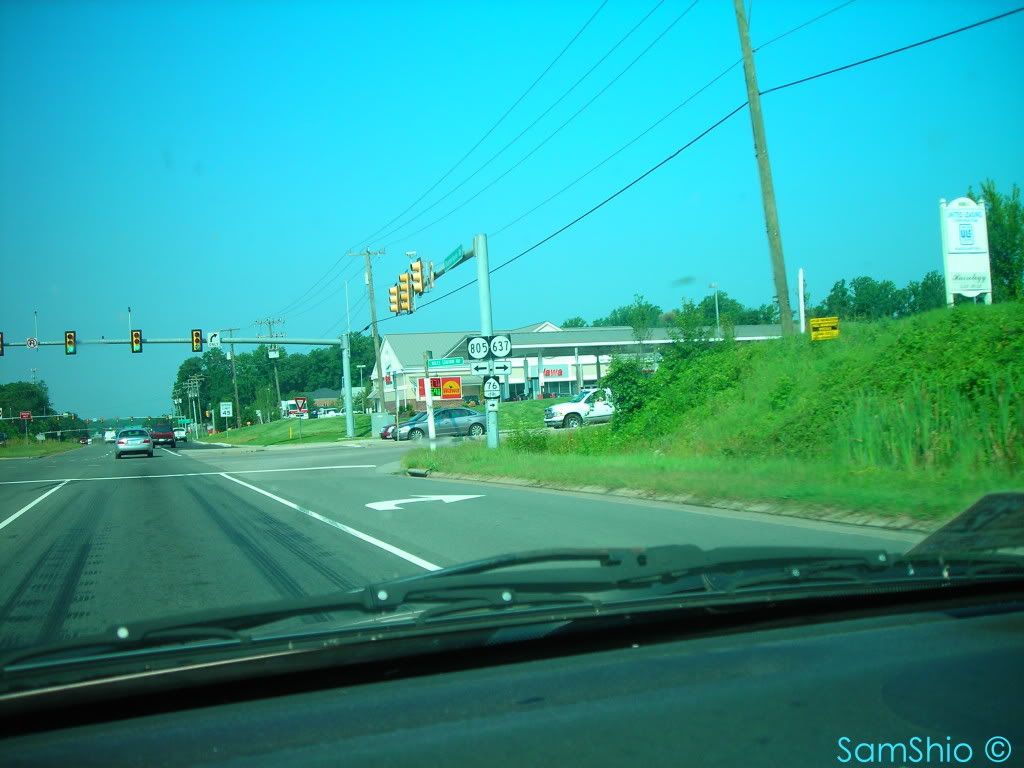 Ok now I am off! It is easier to take 301 all the way since Monroe Campus is off Belvidere Street.
Driving through Chamberlayne. In this area back in past fall, I drove through a torrential down pour one evening. It was the same day that had all the tornadoes that touched down in the metro area. A few trees were knocked over along this road because of one that touched here.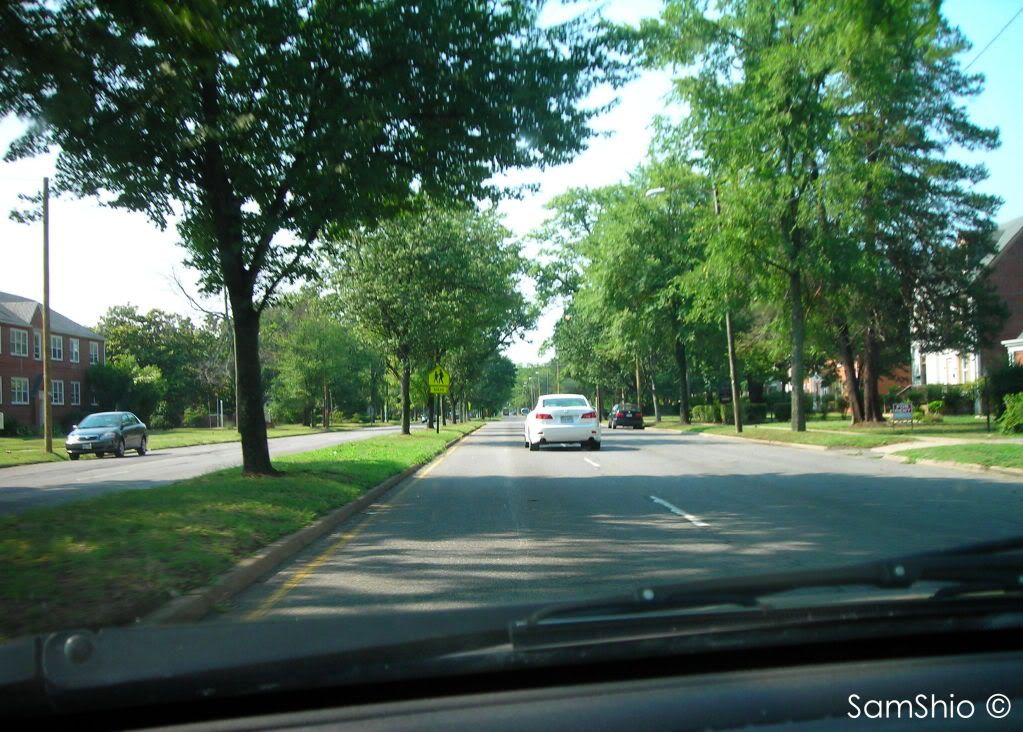 I can see downtown in the distance!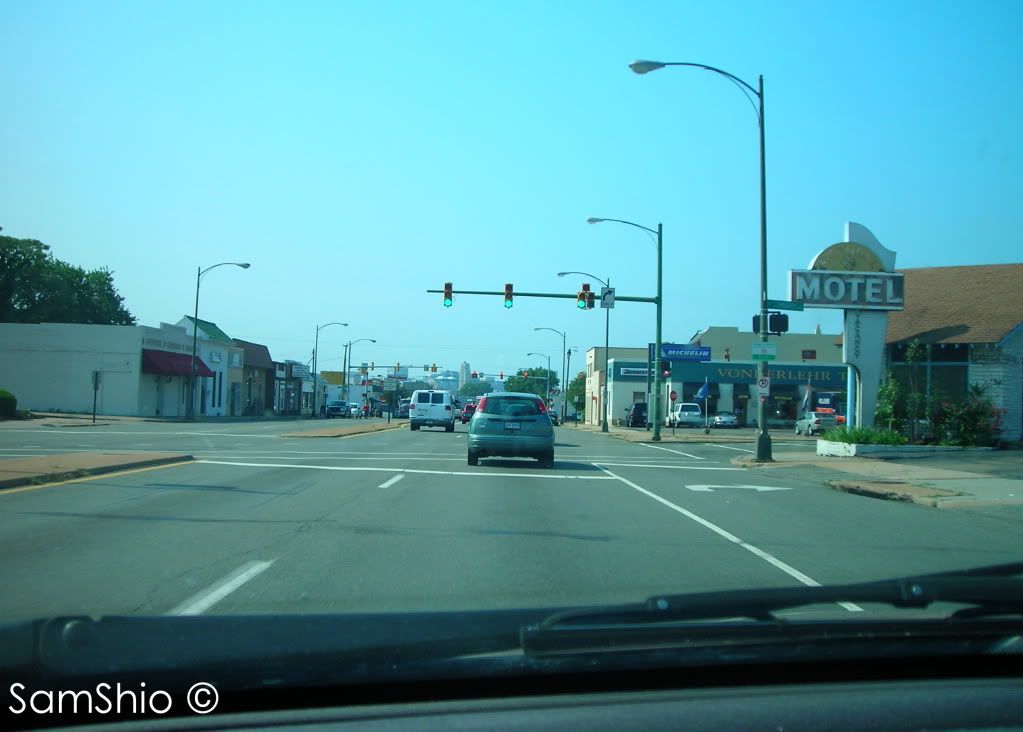 So I was parking along Laurel and Cherry streets over the Down town express way. It gives me a goooood walking distance to my class on Grace street!
Now I am on foot, there are a lot of old houses and some house that should be vacated and redone. This red house is on the corner of Laurel and Cumberland Street.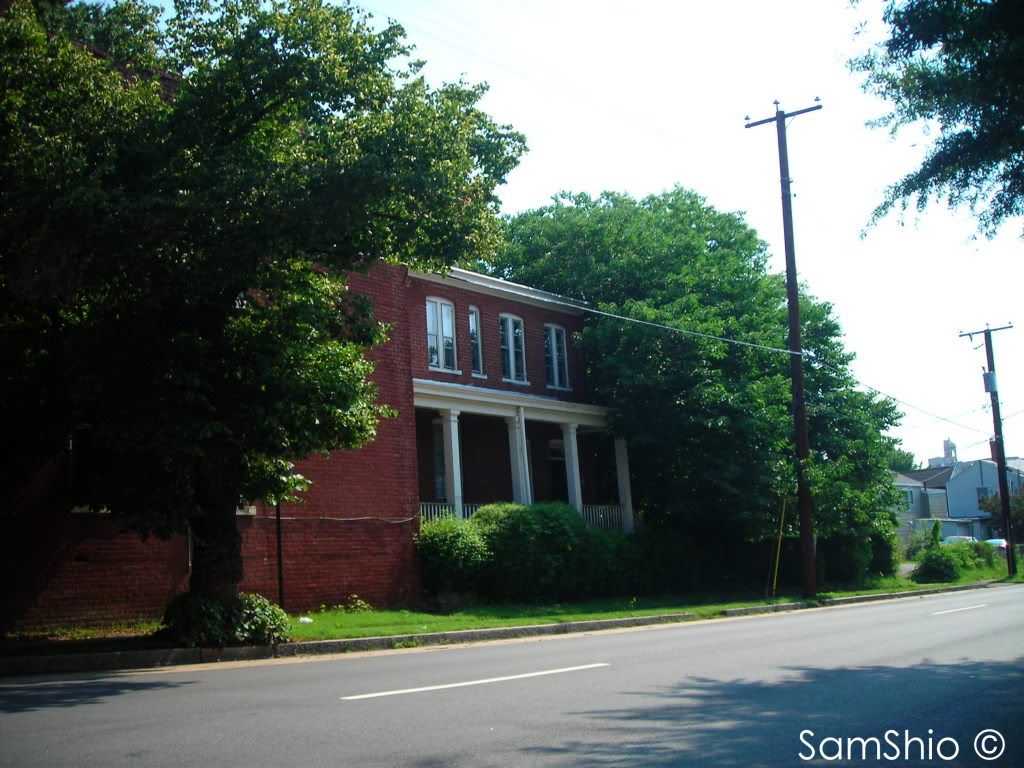 I walk up Laurel Street most often, some nice people that live along there and of course there are a few college students that live along there that litter like no ones business.....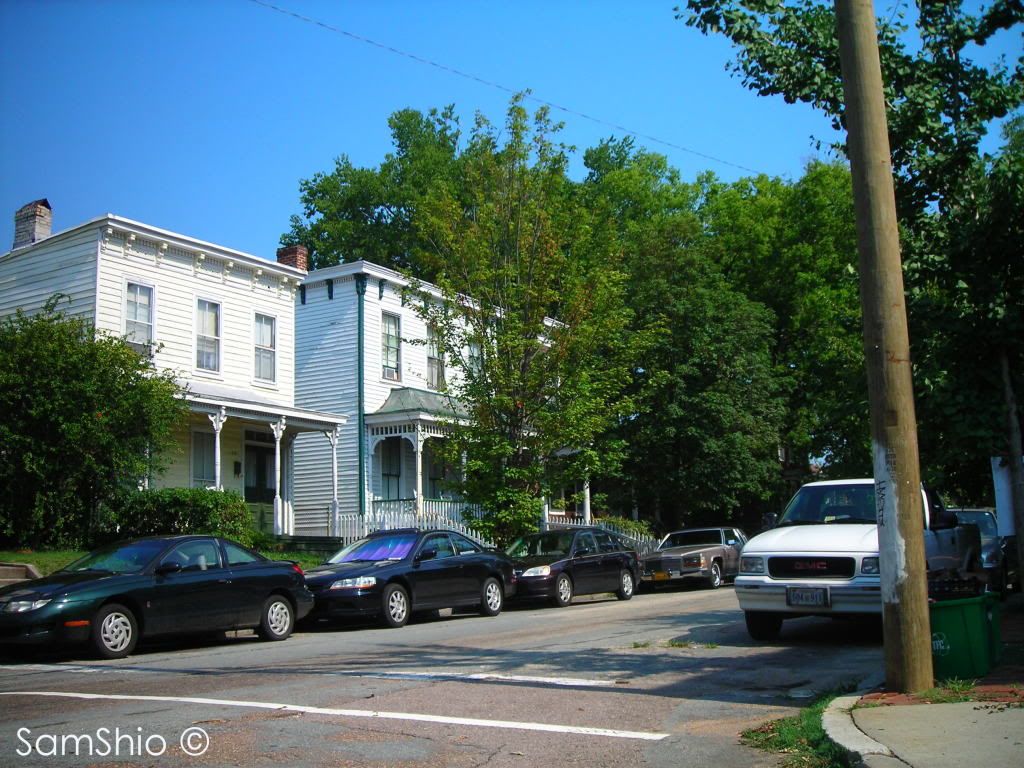 I sometimes cut through Green Alley but I didn't need to that day.
In the left side of this photo is the residential building that takes up a block. I'm at Laurel and Carry street at this time.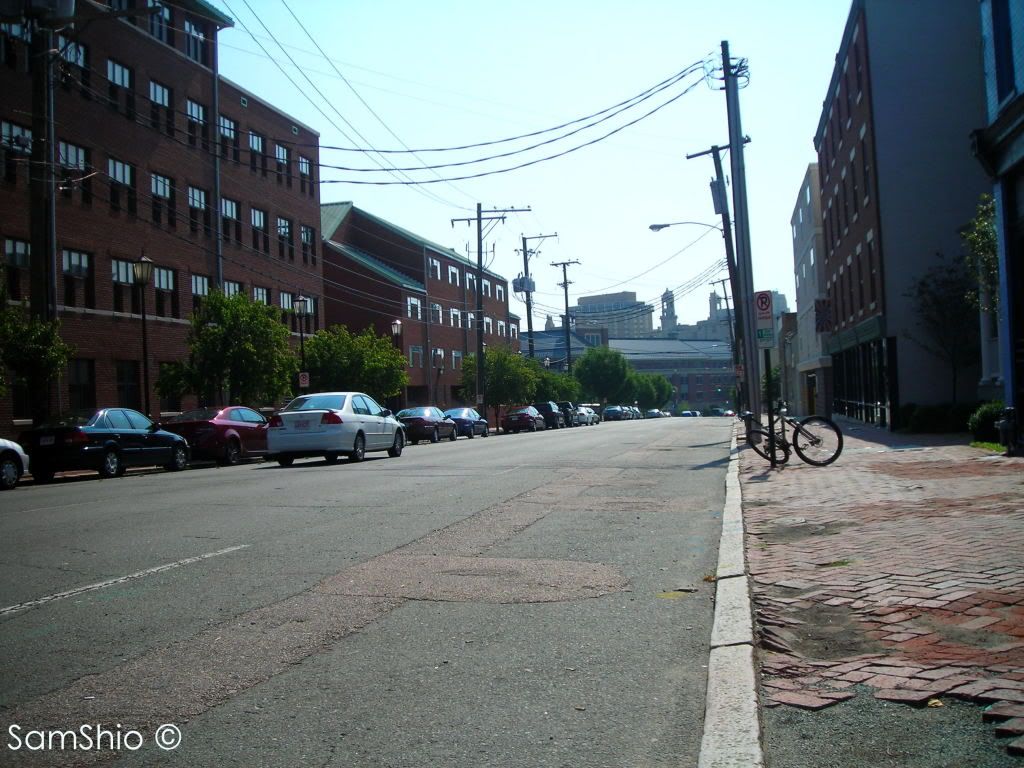 Never been inside the building but I hear that there are some big and small dorms inside. I can't get inside unless I have a key or what not to go through the security
So now I am reaching Monroe Park. This is Laurel at Main Street where the Landmark Theater is. I haven't been to a show inside of it for a very long time now.
I usually cut through the park during the day. There are still homeless people that sleep on benches or hang out with one-another all over the park. Don't cut through it at night!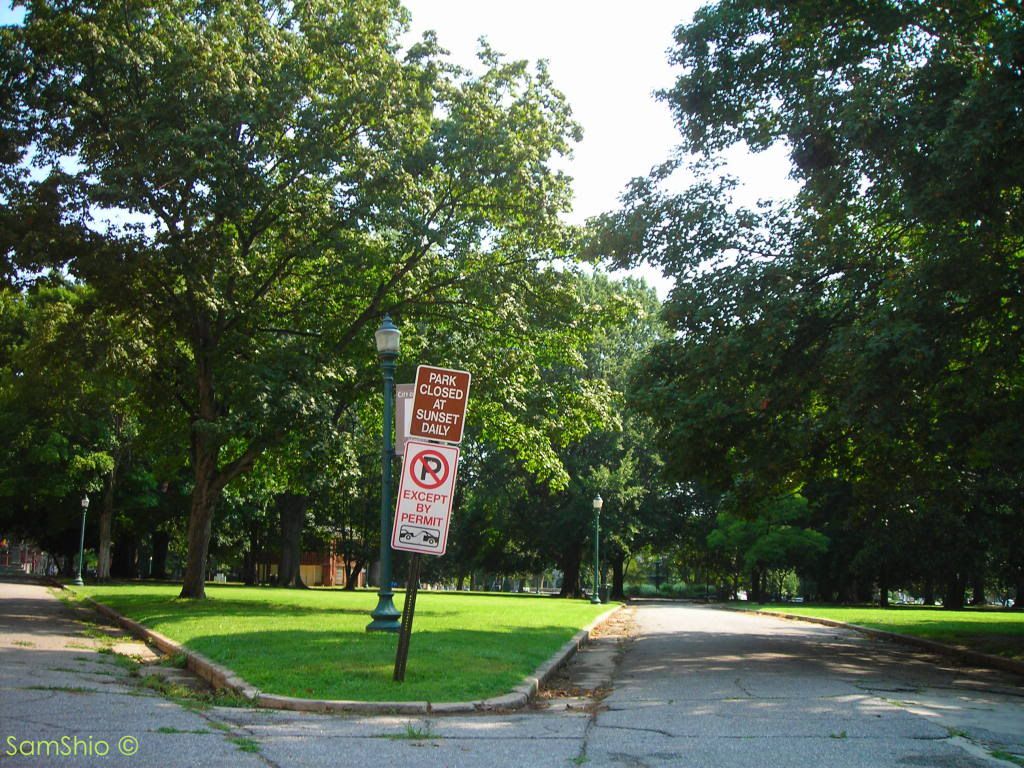 I believe that VCU campus security or ground keepers keep this city park cleaned. They usually drive through to pick up trash or cut limbs that have fallen off trees.
That is the Cathedral of the Sacred Heart, I had come down to class the previous week on a rainy day and there was a funeral being held at the time.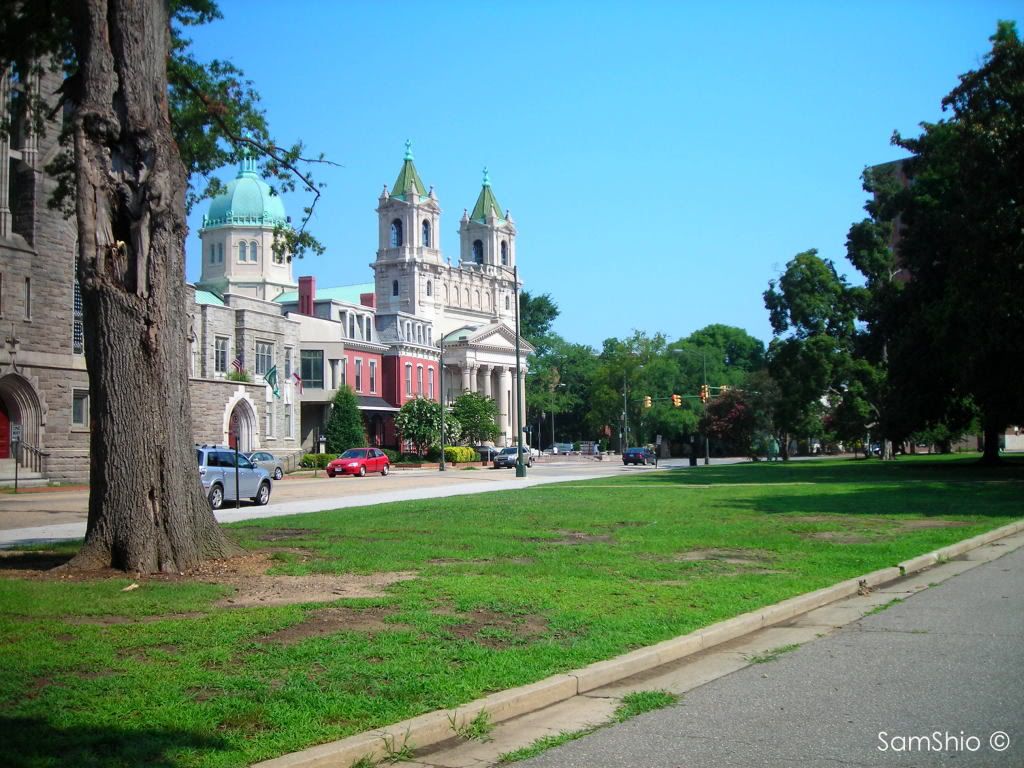 Anyways, I made it over the seven blocks to Grace street where the Physics building was to take my first class. We been using clickers in the class to ear participation points and so he can keep track of who is there and not. Now that the class is over I found out that my final grade was a B! I thought I wasn't doing to hot in the class.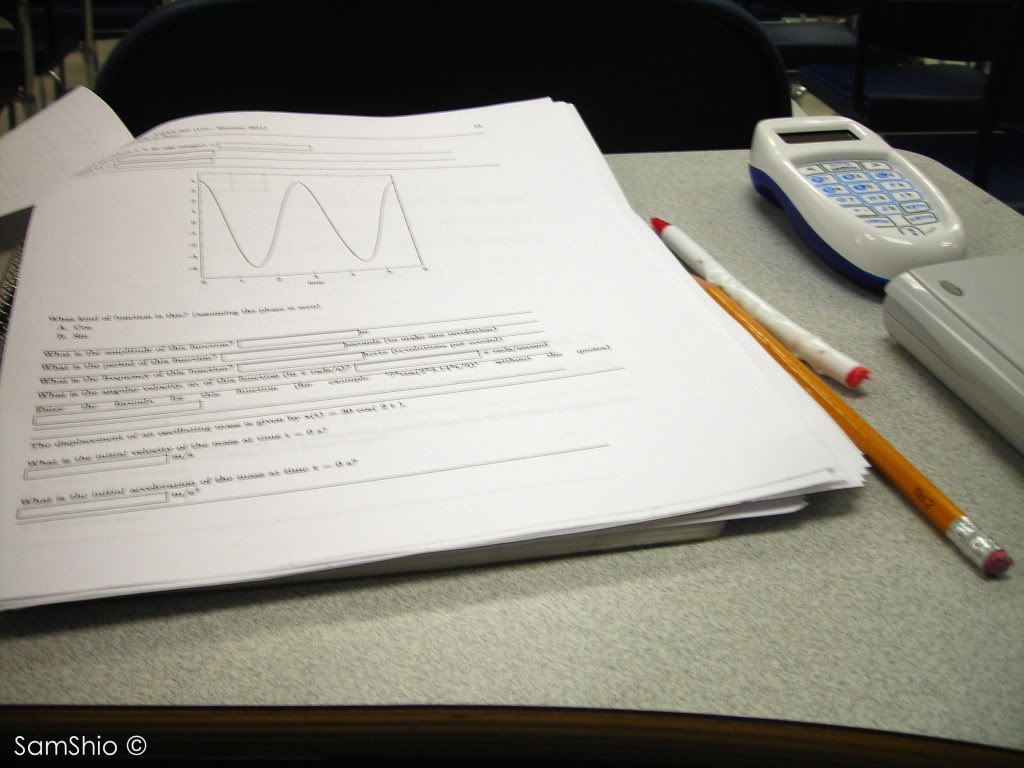 So class ended, it was a boring lecture that day. I guess that is what physics is because it can't retain my attention for a whole lot. Which stunk because I took it every day of the week >_> Since my next class isn't for a while I take the long route on Franklin to reach Temple building.
I like this house that is still on Franklin. IT is used as an office building for VCU I believe. I think it is the Scott House. It looks very Victorian and in the metal works era or something like that. I wonder if that is all copper on the par t of the building.
Behind it is a seldom used area where people don't walk through to much.This is where you can get to the Anderson gallery.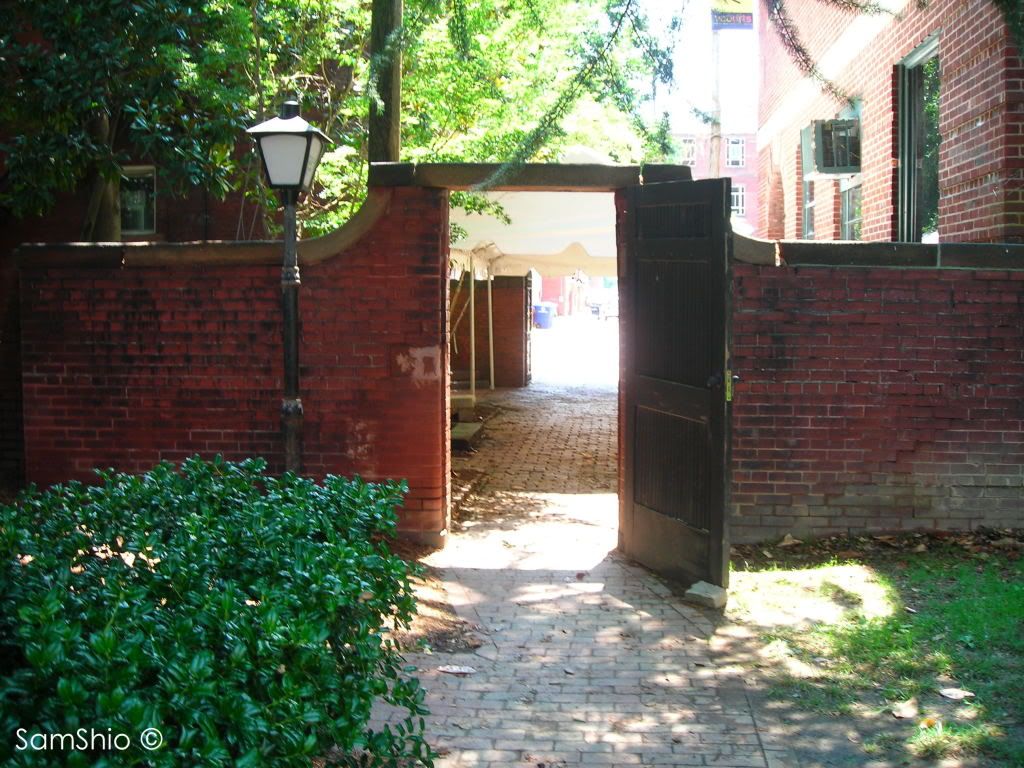 A better look at the Scott House.
So I keep cutting through to reach Park Avenue and continue to reach the Student Commons.
All across campus we have recycle containers for mixed paper, bottles and cans. OF course also trash. Outside we have these fancy looking trash cans/recycling containers that have solar panels on top. I am not sure what the solar panels do for the containers them selves. I wonder if it just takes the energy and it is channeled back into the build that it is near by or maybe for the street lights. It is pretty cool no matter what the energy is used for since the cans will always be sitting in the sun.
So on the other side of Main street from the Student Commons is the temple building where the physics lab is held but I still have more time to burn.
I chill in the underground area of the student commons build. It isn't really used much during the summer so it is quite and I am no bothered.
So I attended the lab and now I am heading back to my car to pick up my girl friend to go out to eat at Red Lobster. It happened to be our 2 year anniversary that day.
Off on Belvidere!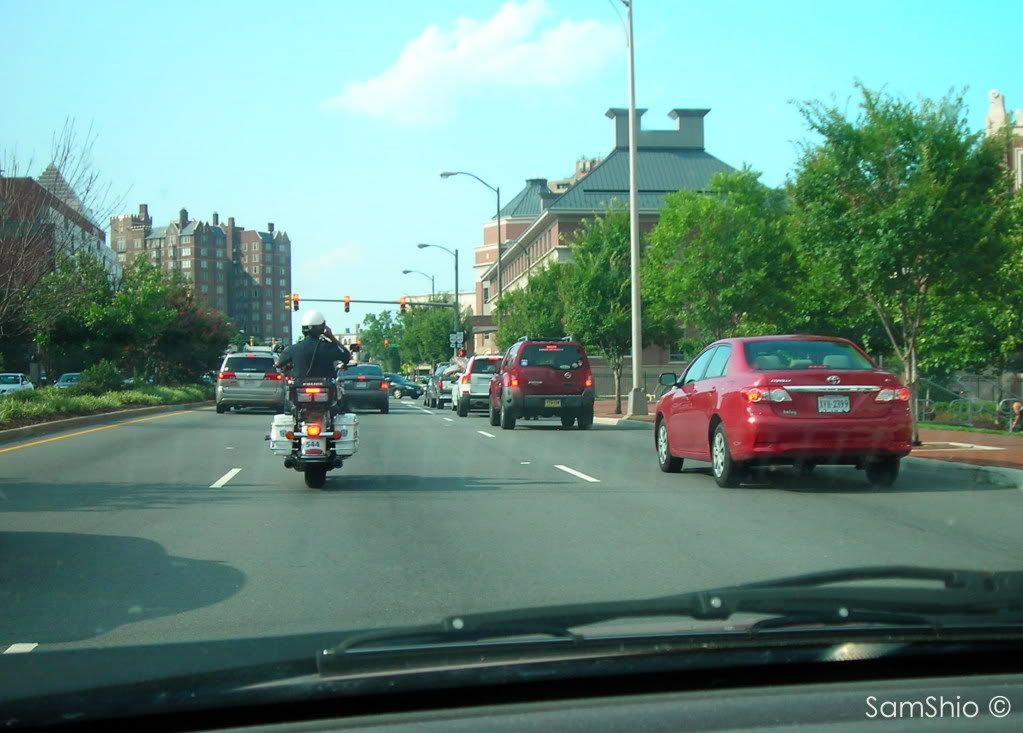 I have to take 64 East to reach 360 North. Some one lost there things on there luggage rack on top of there car and caused some traffic on 64. bummer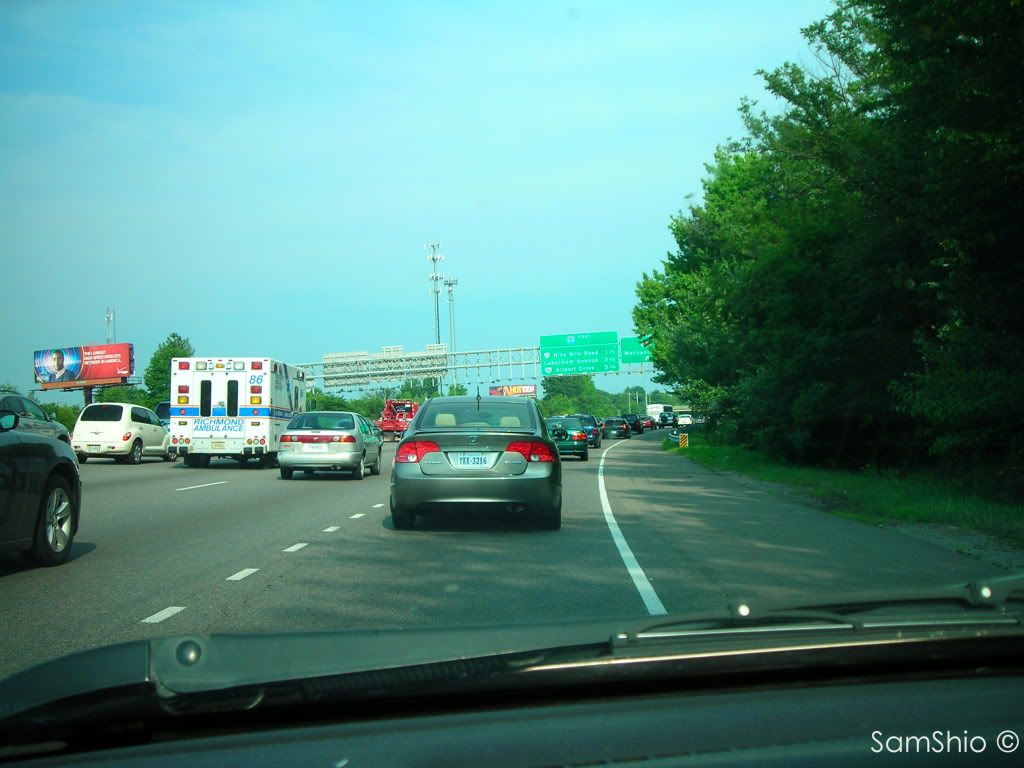 Weeeee! Entering Hanover after this bottom. It is the Chickahominy Swap and River.
Now in Mechanicsville to get her. Mechanicsville is a very large area!
So that is some photos on a typical day in the summer at school for me. I am glad that classes are over because now it is more lax. I am now currently preparing for my Otakon trip which I leave for Thursday morning! So excited!